Just like Ferrari has its special team capable of catering for various ultra-wealthy clients and their unique, tailor-made orders, McLaren has its MSO unit (Special Operations). One of its recent projects, known as the McLaren X-1, was spotted at the Bahrain F1 on the weekend.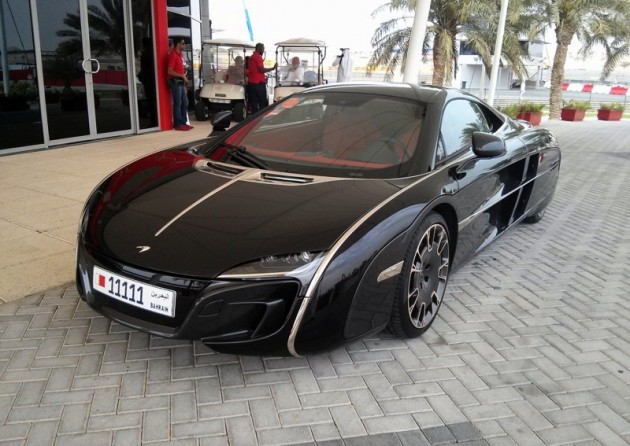 You might not immediately recognise it, but underneath this one-off project sits a 'run-of-the-mill' MP4-12C. The owner requested something different to the usual MP4-12C styling.
Featuring a vastly modified body, the X-1 front end is only just recognisable as an MP4-12C. The corners are much sharper with a silver edge line that runs all the way from the rear of the car and down along the top edge of the front guards. There's also a matching chrome section at the base of the windscreen with a centre line running down the bonnet.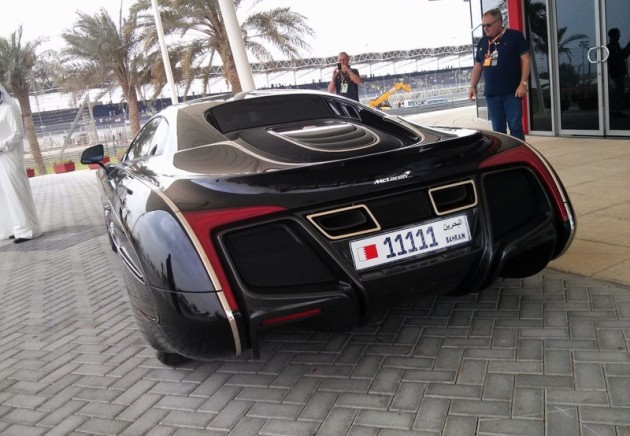 At the back it's almost completely indistinguishable. The rear wheels are covered over, giving it a top-speed-focused character, while the rear guards are extended out, almost like a classic from the Sixties.
Apparently the owner wanted a design inspired by a blend of the 1961 Facel Vega, 1953 Chrysler D'Elegance Ghia, 1939 Mercedes-Benz 540K, 1959 Buick Electra and the 1971 Citroen SM. The theme also incorporates elements of a grand piano and an Airstream trailer believe it or not.
Underneath it all, power and drive comes from the same 3.8-litre twin-turbo V8 engine as seen in regular MP4-12C, delivering up 460kW. Despite the heavily revised body, the overall weight of this Batmobile-esque supercar remains at 1400kg.
Whether it is to your tastes or not, it's sure to attract plenty of attention wherever it goes.
More images at TeamSpeed.com