The world's best-selling pickup truck, the Ford F-150, has come in for its 2018 facelift and mechanical upgrades, aimed at making it more fuel efficient. These include, for the first time, a diesel engine.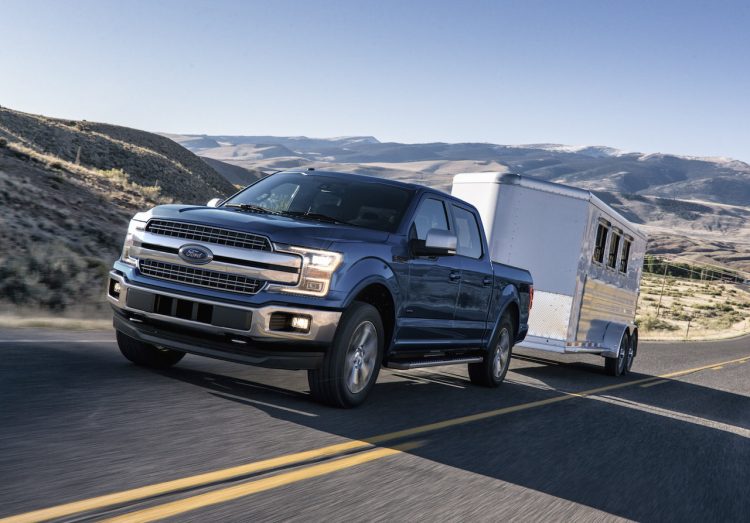 The new 3.0-litre turbo diesel unit is the same as featured in Jaguar/Land Rover models such as the Range Rover Sport and Jaguar XJ. It is from the same 'Lion' engine family as the late Ford Territory's 2.7-litre unit and is built in the UK. Power is expected to be around the 190kW/600Nm mark, though figures aren't official yet. This model will square off against FCA's Ram EcoDiesel V6.
The 2.7-litre Ecoboost twin-turbo V6 and 5.0-litre V8 are also upgraded for 2018, promising more fuel efficiency and power. A new 3.3-litre V6 is downsized from the outgoing 3.5-litre Duratec, but with port and direct fuel injection, promising to be just as powerful yet more efficient. All engines bar the 3.3 are tied to a 10-speed automatic gearbox. Every 2018 F-150 also features stop-start.
Other upgrades include pre-collision assist and pedestrian detection plus an on-board 4G LTE WiFi hotspot.
As previously reported, the F-150 will also receive a hybrid variant in roughly two years, possibly powered by a four-cylinder petrol engine.
Ford Australia isn't planning on bringing the F-150 here officially yet, but that could change in the future.