Forza Motorsport game developers have announced Jeremy Clarkson will be the voice behind the upcoming Forza Motorsport 4 car game, sequel to the excellent Forza predecessors on the Xbox and Xbox 360 consoles. As a preview, Forza 4 developers have released a teaser Jeremy Clarkson M12 FAV Warthog review.
The M12 FAV Warthog is from the popular Halo game and will feature in the new game as a optional car to use/purchase during gameplay. Click play on the video below for a Jeremy Clarkson-style review of the Warthog.
In other Forza 4 news, Porsche will not feature in the new game at all. This is part of a complicated EA Sports ownership and rights issue.
Apparently, EA Sports owns the rights to Porsche being used by Turn 10 (Forza developers) and previously gave permission to Turn 10 to use Porsche for the old Forza games.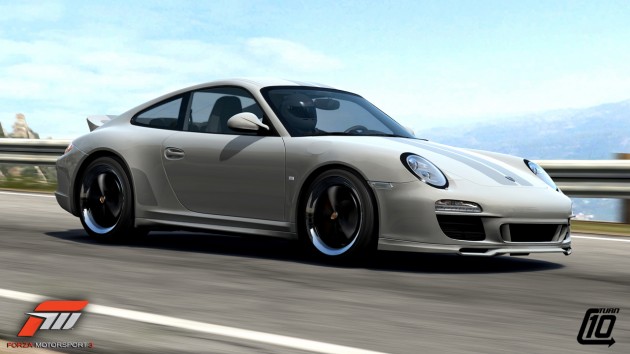 For the new Forza 4 game, EA Sports is perhaps getting a bit scared of Forza taking over as the king of car games and has withheld the rights from Turn 10 this time, possibly to keep it for the range of Need for Speed car games of the future.
As much as we are upset by Porsche not featuring in the new Forza 4 game, there will be plenty of other models to select from, including Ferraris, Lamborghinis, BMW's new M5 and the Bugatti Veyron.
As far as a Forza 4 release date goes, Turn 10 is set to release Forza Motorsport 4 in October.
Also check out:
– 2012 BMW M5 to feature in Forza Motorsport 4
– Forza Motorsport 4 Limited Collector's Edition announced