Now this is a pretty cool find. It's a custom made Fiat 126 with a rear-mounted 1100cc Honda Blackbird motor in the back. Supercharged.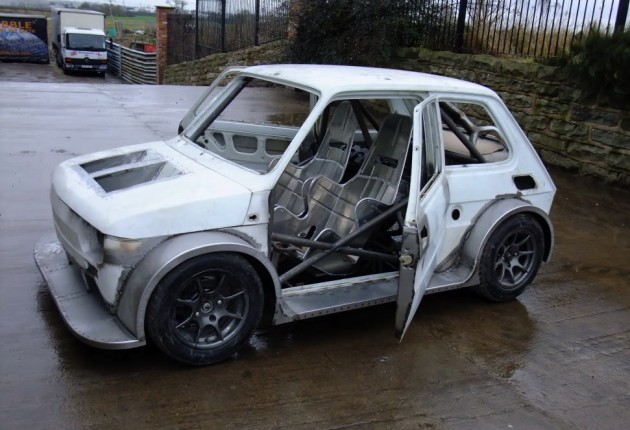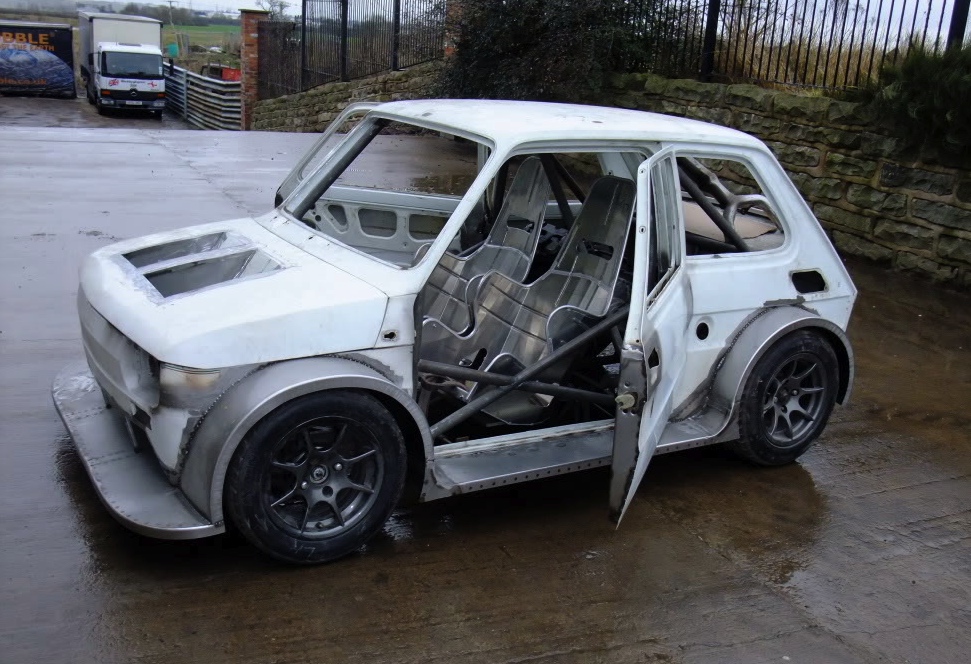 Unlike our usual Cool Finds, this one is not for sale, in fact it's still in the building process. It has taken some fairly serious fabrication work to get it to this stage though.
The original Fiat 126 chassis has been scrapped in favour of a full custom tubular frame chassis. The original body was then bonded to suit. Well, almost bonded to suit as the wheel track is now fatter than hell.
This ultra-fat stance meant all new wheel arches and huge extensions had to be fabricated up. The new body gives the little Fiat a mutant GT race-car-like style. To further compliment the race-car look two big square holes were cut into the bonnet to accommodate a flat-mount radiator setup. This setup, often seen in GT race cars, extracts hot air up and over the car, providing downforce.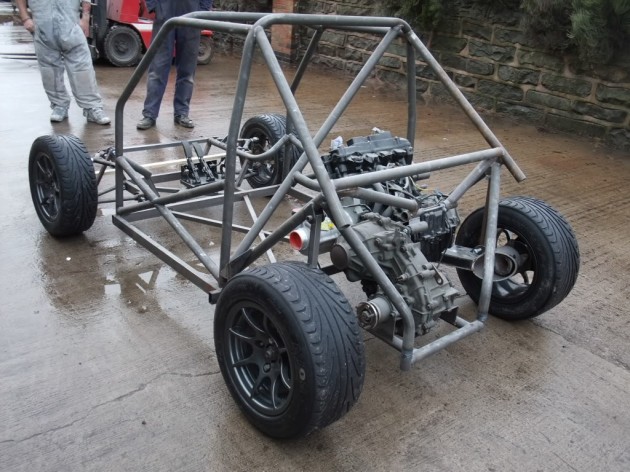 Other unique bits and pieces then complete the package, including a low front splitter, new side sills and matching rear, and a bespoke retro race interior with two wrap-around seats. The Blackbird-powered Fiat 126 also gets wheels from a Caterham and some suicide doors to top it off.
The main element to this Fiat though has to be the rear-mounted engine. It's actually an engine from a Radical SR3 specialist track car. It features a Rotrex supercharger and is said to provide 330hp. 246kW in a small, lightweight Fiat 126? Yes please, we'll take two.
For more info and images on this crazy build, simply head on over to retropower.