One of Porsche's most iconic and rarest supercars is the 959, an example of which is going to auction in the US, expecting to net an eye-watering $1.8-1.9 million.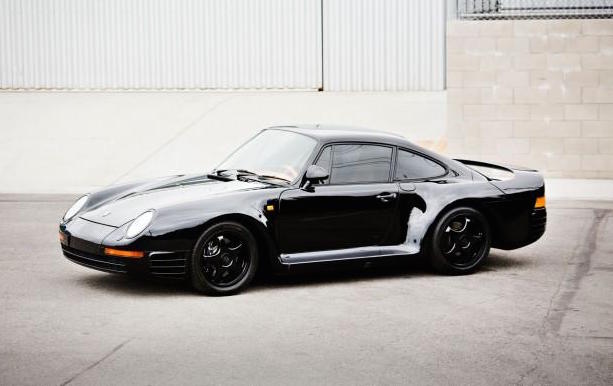 The reason this particular example is so valuable is because of its black finish. Only 3 other 959s were finished in black, the majority being in silver. Also contributing to this car's rarity is the fact it's a US-spec model, a total of only 50 out of the 337 Porsche 959s built.
The 959 was originally developed in the early 1980s with the intention of Porsche having an entrant in the infamous Group B rally series. This then morphed into a technologically-sophisticated interpretation of the 911, with the most advanced all-wheel drive system the world had ever seen at the time.
Kevlar and aluminium construction kept weight to 1450kg, while power came from a 911-derived 2.85-litre twin-turbo flat six, developing 331kW. This fed through one of the first six-speed manuals, and, in turn, the aforementioned AWD system. Also known as PSK (Porsche-steur Kupplung), the system consisted of a six-plate clutch instead of a centre differential – which meant it could vary torque split between 40:60 front-rear, to 20-80.
Acceleration from 0-100km/h was met in 3.7seconds, while top speed was 314km/h – mind-blowing for the era. The 959, and its Ferrari F40 rival, both fought fiercely for wall space as the ultimate bedroom poster car of the late 1980s.
This beast will go under the hammer at a special event at Pebble Beach in August. Head over to the Gooding & Company website for more details.