This is what you call a cool find. It's an original 1981 Audi Quattro for sale. This is the car that really set things off for Audi in the Eighties, and kick-started the Audi quattro all-wheel drive revolution.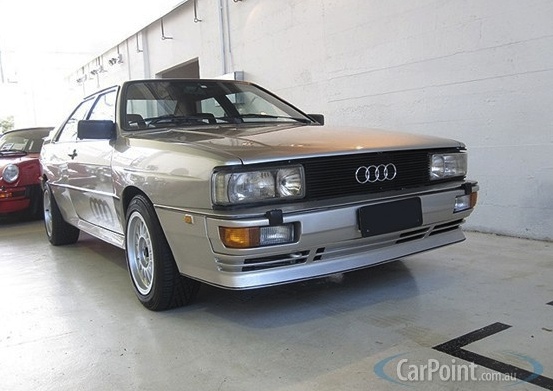 The Audi Quattro is perhaps instantly recognisable to early rally fans, particularly fans of the epic Group B rally series of the same era. The Audi Quattro evolved into the S1 in its final stages, featuring an incredible-sounding 2.1-litre five-cylinder turbocharged engine. Some examples were said to output up to 600PS (441kW).
Which leads us to today's Cool Find. It's the road-going version of that famous rally car. It features a quattro all-wheel drive system and a turbocharged 2.1-litre five-cylinder engine – regarded as the pioneer to the WRX-style vehicle. In standard form the Quattro outputs 147kW and 285Nm, and manages 0-100km/h in around 7.1 seconds and a top speed of 220km/h.
According to the CarPoint ad, this example is in excellent condition and has been maintained to the highest standards. It's a rare Bronza Metallic example with 117932km on the clock. It also comes with all of the original equipment such as the stereo, centre diff control, and air-conditioning. The ad also says the Quattro has spent most of its life in Australia and comes with all relevant log books.
Interested? The seller's asking price is $49,995 – a bargain for a car that will definitely be a prized classic in the years to come.
For the full CarPoint ad, click here.
i