Mexican sports car manufacturer VUHL has commenced deliveries of its lightweight '05' model, with the first customer receiving their order in Mexico. It's the first of several deliveries expected in the Central American nation.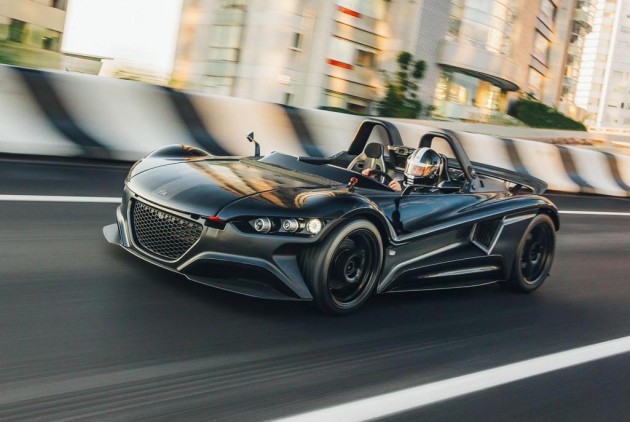 VUHL then plans to roll out deliveries across the Middle East in the fourth quarter of the year, before moving on to European customers towards the end of 2015 or beginning of 2016.
The 05 is a lightweight sports racer in a similar vein to the KTM X-Box, BAC Mono and Aerial Atom. It was revealed in 2013, and was Mexico's second attempt at breaking into the sports car market, after the acclaimed Mastretta MXT. Like its compatriot, the 05 is powered by a 2.0-litre Ford EcoBoost engine, although in this application it develops 212kW and has only 695kg to ferry around.
As a result of that Chihuahua-like weight figure, it covers the 0-100km/h dash like someone put Tabasco sauce up its clacker; 3.5 seconds, on its way to a 241km/h top speed. The technical director of the company said in a recent release,
"We are obviously extremely happy to have entered full-scale production with our 05 model, and experienced the delight of our first customer. 2014 was a consolidation year for us, during which we concentrated on appointing dealers, obtaining homologation in various countries and taking orders from around the world. We are now ready to sell the car in earnest."
There are no plans at present to sell the VUHL 05 in Australia.