Renowned Porsche tuner TechArt has unveiled a number of packages at the 2012 Geneva show, including the all-new aerodynamics kit for the 2012 991 Porsche 911, as well as the TechArt Porsche 911 GT Street R, TechArt Magnum, and the TechArt GrandGT.
Sitting in a bright yellow colour scheme, this kit is one of the first packages around for the new 991 Porsche 911. It includes a GT2-style rear spoiler, a carbon fibre front splitter, and a fresh rear diffuser.
The upgrade package also features a set of black 20- and 21-inch Formula five-spoke alloy wheels, and a matching black and yellow interior with bucket seats, yellow stitching, and Alcantara trimmings.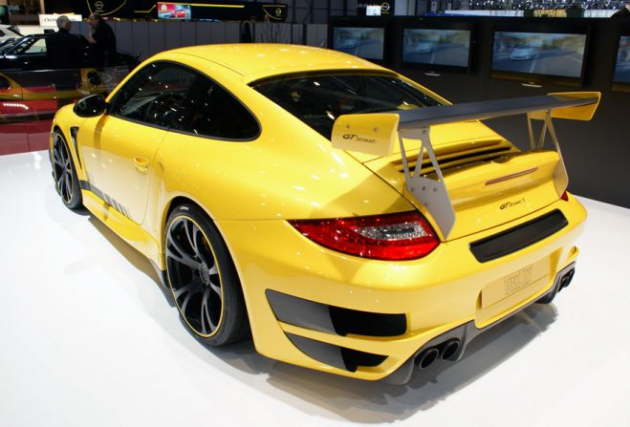 Also presented in a bright yellow paint scheme, the TechArt Porsche 911 GT Street R (above) is based on the 997 Porsche 911 Turbo. It's the more aggressive kit of the two 911 packages, featuring a two-tone black and yellow bodykit, and a twin-turbo 3.8-litre engine producing 485kW and 860Nm.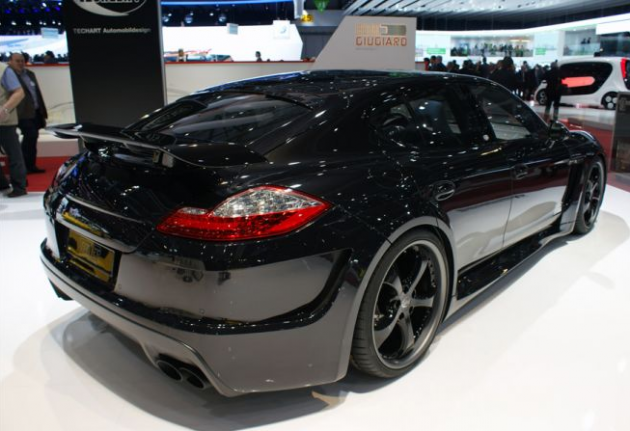 Also on show at Geneva is the mighty TechArt GrandGT, based on the Panamera. It features a full wide body carbon fibre bodykit, TechArt alloy wheels, tuned suspension, and an exhaust system.
The TechArt Magnum is also on display, based on the Porsche Cayenne SUV. It's powered by a 4.8-litre twin-turbo V8 producing 412kW and 780Nm.