A suspicious image has surfaced online that seems to represent the design of the next-gen Porsche Panamera, potentially revealing the all-new look ahead of its expected debut later this year.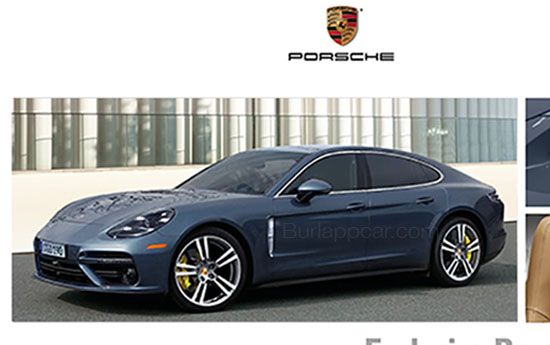 And the good news is the ugly stick doesn't appear to have struck the four-door sedan quite as hard as it did with the current, first-generation model. If the image is legitimate – first appearing on BurlappCar – the 2017 Panamera will come with much more elegant body lines.
At the front are a set of new headlights that take the shape of those seen on the latest 718 Boxster and Cayman, with a sharper front slab and wider and more aggressive grille openings at the bottom.
Around at the back you can see the indented taillight design, similar to the layout seen on the 918 Spyder, along with a more defined and sharper C-pillar giving it more of a sedan profile compared with the rounded wagon-like theme on the current Panamera.
As we already know, most of the changes will come with what's found underneath the new model. It's set to ride on a new MSB platform which is expected to see big reductions in weight, along with improved rigidity to support an improved driving dynamic.
The interior is also set to come with a major makeover, losing some of the spaceship-like buttons on the console and instead going for a less cluttered layout thanks to a large touch-screen interface.
In terms of the powertrains, we'll probably see a similar lineup as the current model, albeit in refreshed form with more power and increased efficiency. These are likely to include twin-turbo V6 and V8 units, along with diesel options and a hybrid.
According to industry reports the new model will be unveiled at the 2016 Paris Motor Show in October. As we've seen in prototype form, a wagon version might join the lineup for the first time, and there's been speak of a two-door coupe.