There's a rumour spreading online at the moment that suggests Suzuki is planning to show off a concept version of the next-gen Swift Sport at the upcoming Tokyo Motor Show.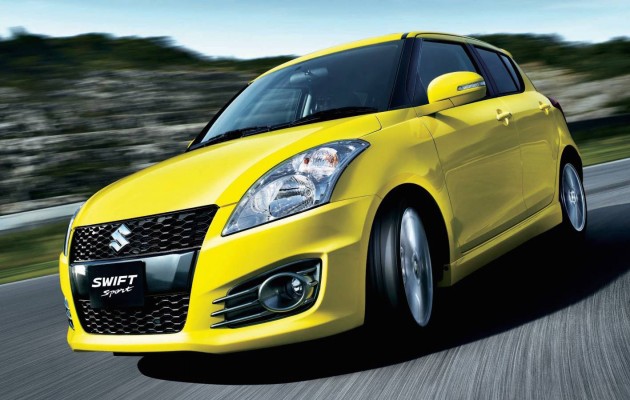 The current-gen Suzuki Swift Sport is a gem of a little car, however, it has been around now in basically the same form since 2010. In fact, it hasn't changed all that much from the 2006 model.
Rumours suggest we might get a glimpse of the new model at the Tokyo show. It's believed Suzuki will unveil a compact hatch concept car that will preview the design direction of the next-gen Swift.
No concrete details have been revealed at this stage. However, there is talk of an all-wheel drive system, as well as an advanced hybrid 1.4-litre turbo engine matched to an electric motor system. Such features might only make it on the suggested concept though and may not make it to production.
At the moment the current Swift Sport is powered by a naturally aspirated four-cylinder engine producing 100kW and 160Nm. We've timed 0-100km/h in the 2012 model in 8.1 seconds (same output and 1060kg kerb weight as 2015 model).
Despite the current average fuel consumption of just 6.5L/100km, the Swift Sport does produce fairly high emissions for the class. The manual version emits 153g of CO2 per kilometre, compared with the similarly priced yet significantly higher output turbo Ford Fiesta ST rival (145g/km).
The 2015 Tokyo Motor Show opens its doors on October 29. We'll be sure to keep you updated with any more info that we find.