With the local launch of the new Volkswagen Golf (Mk7) just around the corner now, some details are starting to circulate on the next high-performance 'R' version. As you would expect, power is set to increase.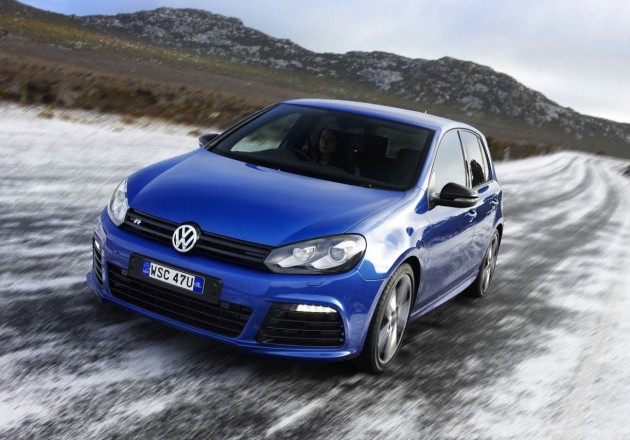 According to a recent Auto Express report in the UK, a company insider has revealed power could peak beyond 224kW (300hp). The publication reports the source as saying, output "could even start with a three". Although this isn't sufficient evident to lock it in as hard facts, considering the current Euro version produces 199kW, the figure is hardly out of the question.
If this is the case the engine would likely be borrowed from the Golf's stablemate, the Audi A3, or, more specifically, the performance Audi S3. The Audi will come with a 2.0-litre TFSI turbo four-cylinder producing 221kW and 380Nm, at least when it arrives in Australia in December (Euro specifications may be slightly different).
Like the outgoing Golf R, the new model is set to come with an all-wheel drive system. It's understood VW engineers are looking at ways to drastically reduce the weight of the all-wheel drive unit, which currently adds around 150kg to the Golf's mass. There's word of a target of around 100kg for the new one.
In other areas, the new model is set to pack an electronic limited-slip differential for the front to help combat any understeer. It's also expected to showcase quad-outlet exhaust pipes for the first time, replacing the outgoing twin layout.
With a potentially lighter overall weight and with more power, the new Golf R is expected to be the quickest factory Golf ever. A full unveiling may take place at the Frankfurt Motor Show in September this year.