A design sketch of the 2018 Honda Accord has been released, previewing the 10th-generation model before its international debut next month.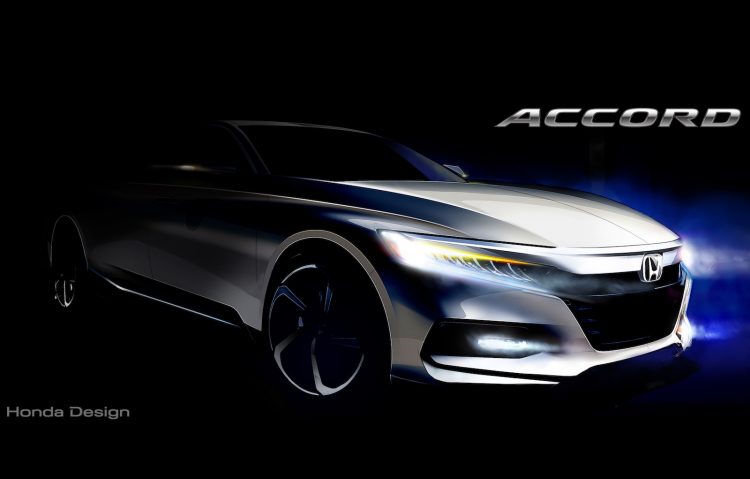 The preview sketch follows news last week that outlined three new powertrain options that will be available with the new model, including a variation of the Civic Type R's 2.0-litre turbo to replace the V6, along with a 1.5-litre turbo producing around 140kW, and a new hybrid developing around 160kW.
Honda has confirmed the new Accord will be available with either a six-speed manual in some guises, along with a newly-developed 10-speed auto, and a CVT auto. More specific details of the powertrains will be announced at the car's debut which will take place in Detroit and via YouTube on July 14.
As for the design, it looks like Honda is willing to take a few more risks with the exterior this time around. Honda sedans of late have been modestly designed, except for the latest Civic sedan which certainly stands out in the class.
The design sketch shows an aggressively pouncing front end incorporating an inverted grille, slimline LED headlights (perhaps optional), and more defined bonnet and panel lines than the outgoing version.
Honda is describing the new model as the "most fun-to-drive, premium and dramatically styled Accord ever". And it's hard to argue, so far. With the new turbo engines and this striking design it could turn out to be one of the more favourable cars in the class. Stay tuned for the full reveal on July 14.