As we already know, Dubai is a car-crazy nation, and even crazier when it comes to excess, so let's skip the introduction and get straight into this US$600,000 set of tyres.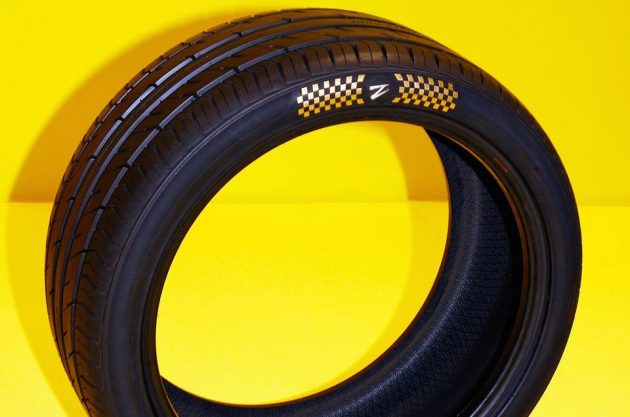 The special tyre has entered the Guinness Book of World Records as the most expensive set ever produced. They were developed under a collaborative effort from Dubai-based Z Tyre and a prominent Italian jeweller.
Known only as the Z Tyre 'Z1', they feature 24-karat gold, complete with diamond-encrusting, and a production process that sees the rubber shipped from Dubai to Italy, and finally back to Dubai for the final layer of gold-leafing.
That gold leafing funnily enough is carried out by the same craftspeople that worked on the Presidential Palace in Abu Dhabi. If a $600,000 set of tyres is anything to go by, the Palace must have been a pretty special place.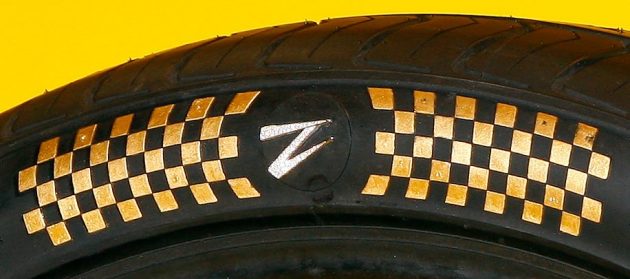 The Z1 tyre was officially launched last month in Germany, at the Reifen Essen event, a leading showcase event for tyre manufacturers. The man at the helm of all the craziness, Zenises's CEO Harjeev Kandhari, said:
"We have always treasured the outstanding skills and dedication involved in developing our Z Tyre range, so we thought what better way to celebrate this achievement than with a record-breaking special set of tyres especially commissioned for a unique buyer."
Unique indeed. The buyer will have to fork out more than the going rate for a new Lamborghini Huracan just to buy the rubber. Nevertheless, Kandhari wanted to thank members of the government for fostering in such an age of technological advancement. He added;
"This environment allowed us to dream big, and develop such world record breaking ideas."
It's not all monstrous gluttony and excess though, with Kandhari adding that, "In keeping with the spirit of the Holy Month of Ramadan, Z Tyres will donate all profits from the $600,000 sale to the Zenises foundation", which focusses on improving access to education globally.
Surprisingly, there's no spare included for your $600,000 – so drive carefully if you want to avoid having the world's most expensive flat tyre.