Ferrari has opened up a 900-square-metre museum in China called 'The Ferrari Myth', featuring loads of Ferraris and memorabilia. Located in the Italian Centre at the Shanghai Expo park, the museum will be open for three years.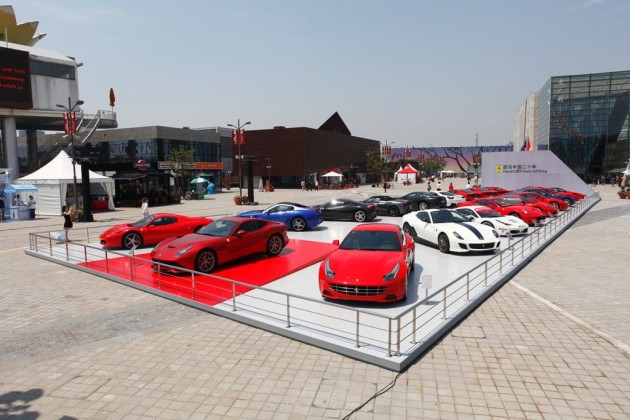 China is a rapidly growing market for various brands, especially in the auto industry. The museum will be used to introduce the Chinese people to the Ferrari brand, its vehicles, and its history.
China is Ferrari's fastest growing market, and as such this is the first time Ferrari has set up such an exhibition outside of Italy. The extravaganza was officially opened recently by Piero Ferrari, Enzo Ferrari's son. He said,
"For millions of people around the world, Ferrari represents the pinnacle of Italian culture. It is a symbol of passion, success and the constant pursuit of excellence.

"It has always been our wish to share Ferrari's unique history and culture with the people of China who have shown great affection for the Prancing Horse and with whom we share core values such as respect for tradition and a tenacious spirit of innovation."
For the first year, the exhibition will be divided up into five different sections; Ferrari in China, Green, Product, Design, and Racing. All of the material has been transported from the company's headquarters in Maranello, including special objects, text and videos, and of course a number of vehicles.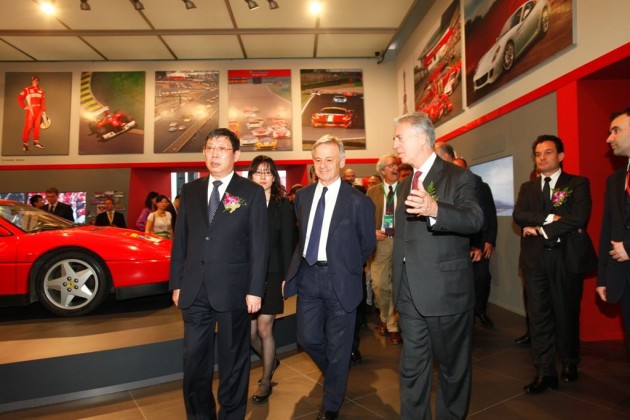 In terms of the vehicles on display, Ferrari has selected meaningful models rather than its most expensive or significant. There's a 348 TS for example, known as the first Ferrari to go on sale in China, as well as a string of other super-exotics such as a Ferrari 275 GTB4, a 365 GTB4 Daytona 750 Monza prototype, and the new Ferrari FF.
Other exhibits include technology showcases, such as the company's HY-KERS hybrid development, and a scale model of Ferrari's 'green' campus in Italy, which is a fully self-sufficient facility which relies on its own energy.