Images of the new 2013 Porsche Cayman have popped up online, showing the new model in reasonable detail ahead of its expected 2012 LA Auto Show debut later this month.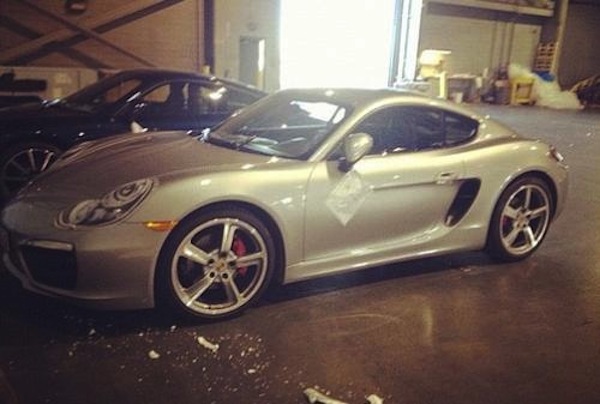 As suspected, it looks like the new Cayman will feature some of the design cues seen on the new Boxster and the latest 911. From the front you can see a fuller and deeper bumper bar, with a flat and slightly more pronounced upper nose section, like the 911.
At the back also shows off a creased line which extends the width of the car. A similar style of body line can also be seen on the latest 991 911. There's also a new rear spoiler which appears to be adjustable, and a more curvy rear bumper bar over the current model.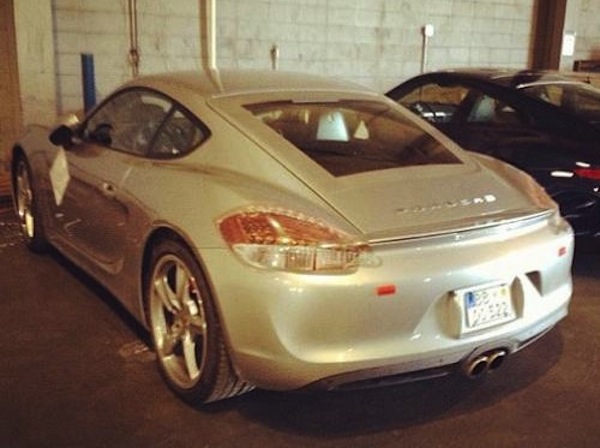 The headlights and taillights on this example are still covered with disorienting wrap, however, underneath is likely to feature new designs with LEDs.
Power is set to come from slightly tweaked engine options, including a 2.7-litre flat six producing around 195kW, and a 'Cayman S' 3.4-litre flat six producing around 245kW.
Stay tuned for all the official details in the coming weeks. The new model will go on sale in Australia next year.