Hours before the 2017 HSV range is revealed at midnight, pictures and details have been spilled on HSV Forums and Facebook, potentially showing the GTS-R W1 in all its glory.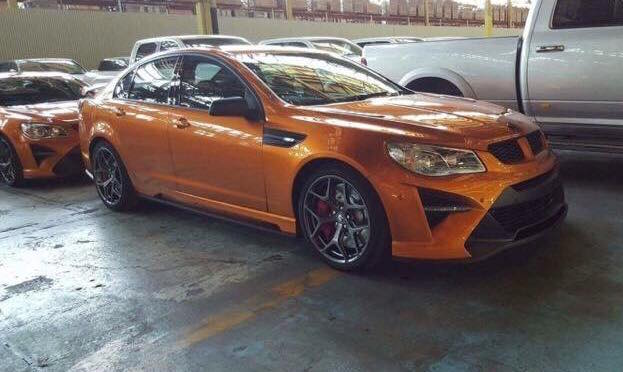 While it is unknown exactly which model it is, this image, recently surfacing on HSV Facebook fan page Holden & HSV Owners Club, shows the angular bodykit is more aggressive than that seen on any current GEN-F2 HSV variant.
The 2017 range will be the final HSV models based on the Australian-built Commodore, which cease production on October 20. Official details are eagerly anticipated. PerformanceDrive has tried to extract more info from HSV's communication team, however, company representatives always shut us down by saying things like, 'We don't comment on future products'.
It's often that forums and actual buyers end up finding out info before media can. As such, forum user HSV700 had the following to say:
"I have some more info confirmed this afternoon re W1's.

(1) The W1 will have a RRP of $169,990 plus onroad (including LCT) this is 1,000,000 %
(2) The power out put is still to be confirmed but its will be in the 475kw and 800nm ball park and it will have a dry sump.
(3) The front brakes are going to be 410mm (yes that is correct and GTSR will have the same brakes)
(4) The front rims are going to be 9 inches wide and the rears 10 inches
(5) Front tyres are Pirelli P-Zero 265/35/20 and the rears 295/30/20
(6) They are dropping the MRC and using a set up that has been developed through racing and detuned for the street.
(7) My mail is still 275 units fir W1 and 450 ish for GTSR"
Is this correct? We'll be back on at midnight to give you full coverage of HSV's potentially most collectible range ever.
UPDATE: The 2017 HSV range has now been revealed, including the GTSR and GTSR W1. Click here for all the info.