BMW has released an interesting video outlining the workings of the new BMW M Performance tri-turbo diesel engine, found in the BMW M550d and X5 and X6 M50d.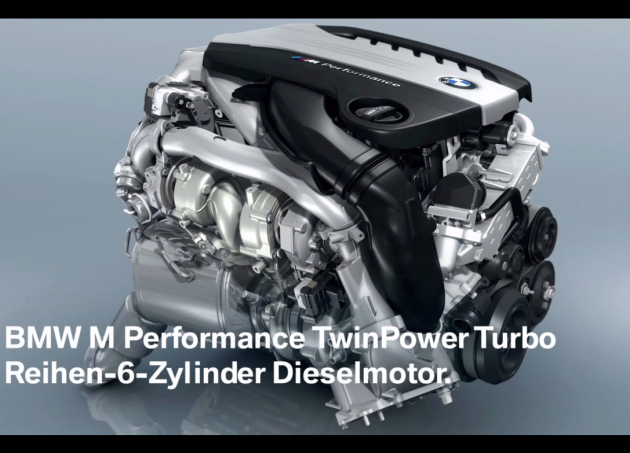 The new engine is, as far as we know, the first mainstream triple-turbo diesel vehicle ever made. It uses the turbochargers as a three-stage system. So the first turbo is designed to provide boost at low revs, while the second comes in during the mid-range, and the third providing top-end power.
As previously reported, the new engine will be available in Australia in the BMW X6 M50d and BMW X5 M50d from halfway through this year. Overseas, the engine will be available in the 5 Series as the M550d, fitted with BMW's xDrive all-wheel drive system. The 5 Series model is only being made in left-hand drive at this stage.
The engine produces 280kW and 740Nm, while in the X5 M50d offering an average fuel consumption rating of 7.5L/100km, and just 6.3L/100km in the M550d sedan. It's a very interesting new engine concept. Click play below to find out more about it.