Jeep has revealed a new three-row-seat SUV concept at the Shanghai auto show, called the Yuntu.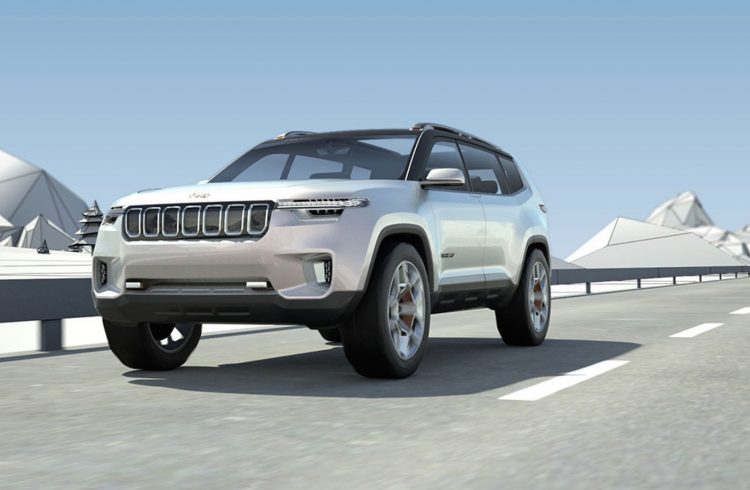 This becomes the largest Jeep we've seen in a long while, potentially hinting at a production model of the not-too-distant future. It should be said the concept probably shouldn't be confused with the heavily reported Wagoneer that is set to make a revival.
For the concept the three rows of seats don't actually support seven passengers. Instead, the first and second rows are technology-filled individual chairs. On the backs of which are some LCD screens to entertain the passengers behind.
In the front there's a huge LCD screen that pretty much spans the entire length of the dash, with the main interface sitting in the middle. A chunky centre console runs down about three-quarters of the cabin, with various flush buttons and controls embedded in.
As for the exterior, it's perhaps not as exciting as the interior. You can see some design themes from Jeep's current production cars, particularly in the front end and grille, while the rest is square and slab-like, with blackened pillars presenting a floating roof.
No specifics about the powertrain have been revealed, but there are some PHEV badges seen on the concept. It doesn't really matter though as the Yuntu probably won't go into production as is in any case.