Images of the gorgeous new BMW M6 Gran Coupe have leaked online, showing the high performance four-door coupe in all its glory. An official unveiling is expected to take place any moment now.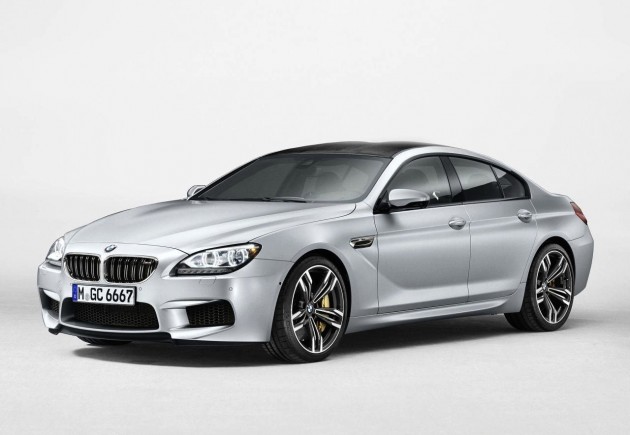 Like the BMW M6, and in fact the BMW M5, power for the Gran Coupe version comes from the latest creation from BMW's M Division. It's a 4.4-litre twin-turbo V8 producing 412kW and 680Nm, connected to a seven-speed dual-clutch automatic transmission. Power is of course sent to the rear wheels.
The suspension and the rest of the running gear is borrowed from the M6 and M5 too, comprising of seriously beefed up components such as suspension, drivetrain, and chassis enforcements, all to suit serious/track driving.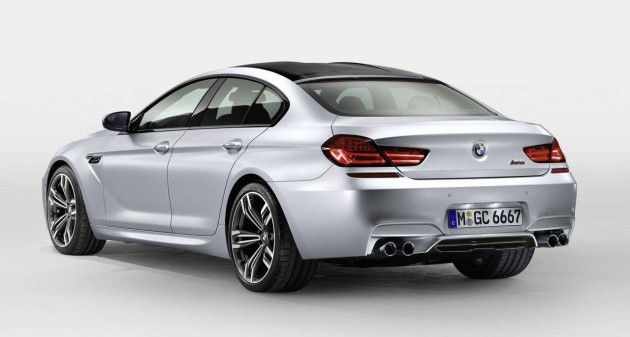 The key highlight of the Gran Coupe version is the elegant four-door coupe body. Inside, although there are three rear seats in the normal Gran Coupe (640i and 650i), the middle seat is restricted due to a large centre console. The console and the way the cabin is designed is to enhance its grand touring nature.
(Rear seat image of BMW 640i Gran Coupe)
The body of the M version comes with discreet sporty highlights, in traditional M car fashion, such as larger alloy wheels, a deeper front bumper bar with black air intakes, quad-outlet exhausts, a special set of 'gills' just behind the front wheels, and, by the looks of it, a full carbon fibre roof.
An official unveiling may take place soon, however, its first public appearance is set to be at the 2013 North American International Auto Show in Detroit, starting January 14. The performance model is expected to arrive in Australia later in 2013.
UPDATE: BMW has officially released details on the new model. All of the above information is correct, including the part about the carbon fibre roof. The rear diffuser is also carbon fibre. Acceleration from 0-100km/h has been timed at 4.2 seconds.
The car will hit European showrooms in May, with an Australian introduction taking place later in 2013.