A new McLaren F1 successor is in the making, filling the giant shoes of the famously fast McLaren F1 which was the world's fastest car at one point. The new model may very well beat the original, with its power output reportedly set to reach the 1000hp mark.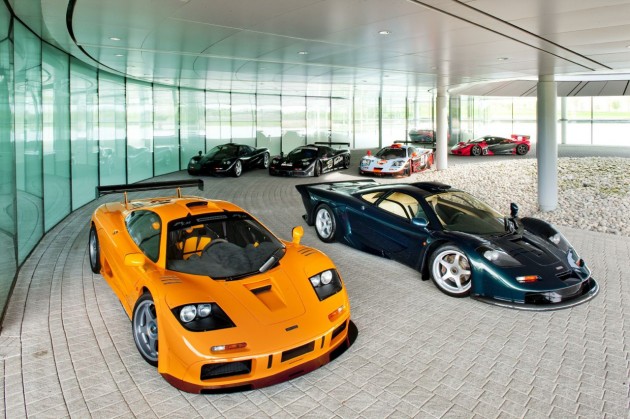 According to a source speaking with Cars UK recently, the new mega Mac will be powered by a revised version of the McLaren MP4-12C 3.8-litre twin-turbo V8. Output is pitched to be around 597kW.
That amount of grunt alone is enough to outdo the original F1, which produced 461kW from its BMW 6.1-litre V12. The fun doesn't stop there with the new model though, as it is said to feature a KERS recovery hybrid system providing an addition 149kW.
After a quick bit of maths that gives you a total output of 746kW, or exactly 1000hp. Will this be enough to overshadow the original F1 which managed 391km/h? Acceleration for the new model is expected to be taken care of in just 2.5 seconds.
The first glimpse of the new McLaren F1 successor will apparently take place at a special function at the 2012 Pebble Beach Concours d'Elegance event taking place on August 19. A full public debut is then set to occur at the 2012 Paris Motor Show at the end of September.
The new model will rival the likes of the upcoming Porsche 918 Spyder, the new Ferrari Enzo, and the Jaguar C-X75, all of which incorporate electrical assistance of some kind.