It seems Lexus is planning to jump into the MPV market segment, with the introduction of the Lexus LM. It will make its full debut at the Shanghai auto show next week.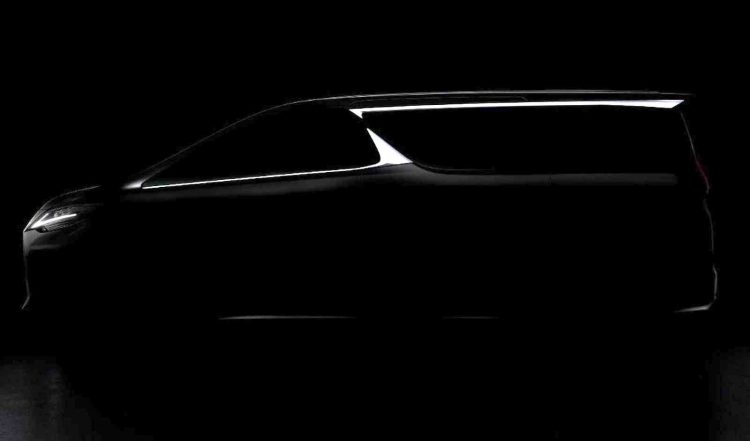 Lexus hasn't offered a van in its lineup since forever. This will be its first people mover. And when you think about it, it does seem like a great idea. Vans are often used in the corporate world to cart around VIPs, but up until now most have opted for the selection of Mercedes-Benz vans.
No concrete details have been released other than this teaser image. It shows a poorly-lit silhouette of the side profile of the Lexus LM, and you can just see some of the detail around the front end such as the LED-infused headlights.
Other details spotted in the teaser include evidence of Lexus's spindle grille at the front, with a protruding upper edge that runs straight down to a little lip spoiler along the front. There's also a distinctive S-slash connecting the A-pillar with the B-pillar and leading to the tailgate.
By the looks of it, the model will be based on the Toyota Alphard (not sold in Australia). This is a premium van mainly sold in Japan, but also available in Russia, parts of China, and Bahrain. It comes in seven- and eight-seater form.
In the Alphard, buyers can opt for either the '2GR' 3.5-litre petrol V6 that produces 221kW and 361Nm, connected to an eight-speed auto. Or, there's a 2.5-litre petrol four-cylinder, and a 2.5-litre petrol-electric hybrid. All of these engines would be suitable candidates for the Lexus LM.
Inside, expect plenty of luxury with fine attention to detail, along with excellent build quality as per typical Lexus products. We'd also anticipate some cool uber-pampering features, such as a large glass roof option, heated seating for all rows, electric sliding doors, and a huge multimedia screen for the dash.
All will be revealed at the Auto Shanghai 2019 show, which opens its doors to media on April 16.