Nismo is planning to unveil the new 2015 Nissan Nismo 370Z at the upcoming ZDayZ festival in the US later today, and has released this teaser image to build anticipation.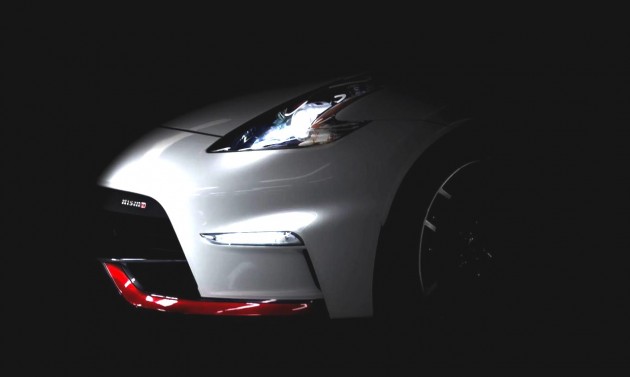 Nissan is calling the debut, which takes place at 1PM ET in North Carolina, a global debut. Although there's no mention of what the model will be, it's fairly easy to tell this is a 370Z of some description.
By the looks of it Nismo is going a bit further with the next 370Z package, compared with the outgoing model, introducing what appears to be a red lip spoiler at the front. There's also a bespoke front bumper bar with a large black central intake system.
As for the engine, well, it's anyone's guess at this stage what the company is planning to do. Nismo is now its own brand and produces its own vehicles, based on Nissan products. We could see a completely unique tune for the latest 3.7-litre V6. (The outgoing Nizmo 370Z comes with a V6 producing 261kW of power and 374Nm of torque.)
Nissan Australia has previously said it is studying the idea of introducing the Nismo brand Down Under. At this stage there is no confirmation.
Stay tuned for the full debut. It takes place at around 3AM Australian eastern time.