Details on the 1.5-litre version of the all-new 2016 Mazda MX-5 have been released, with the specs of the 2.0-litre version still under wraps.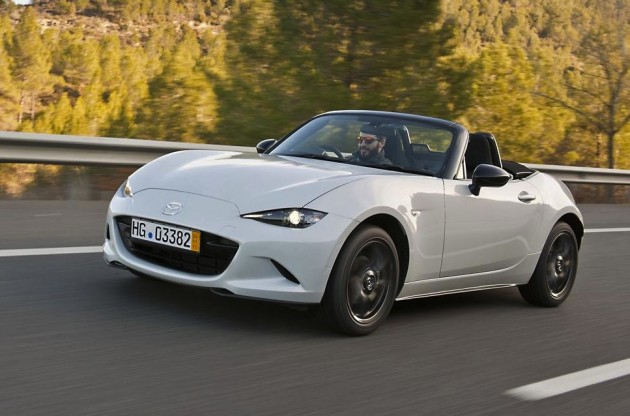 We're not sure why Mazda has decided to wait until now to release some specifications, given the car was revealed in its entirety back in September, 2014. Even so, it has been somewhat of a hot topic for fans to guess and anticipate.
The 1.5-litre engine uses SkyActiv-G technology and produces 96kW of power at 7000rpm, and just 150Nm of torque available at 4800rpm. This is quite a lot less than the 118kW offered in the current model.
Driving enthusiasts needn't worry too much though as this variant, with the six-speed manual, is set to weigh just 1000kg. This means it will provide a power-to-weight ratio of around 10.4kg:1kW, with the current manual version offering a near-enough 9.8kg:1kW (1167kg).
Fortunately, there will be a 2.0-litre model as well. Finer details are still concealed, however, industry speculations suggest an output of around 115kW and 200Nm. It is expected to weigh more than 1000kg, but, it will probably offer an even more favourable power-to-weight ratio than the outgoing model.
Aside from the power and weight figures, the 2016 MX-5 is likely to be much more fuel efficient. It will also present the passengers with a more advanced cabin and set of features, and offer the driver a more balanced experience with improved overall performance.
Market entry is slated to take place in a few months, including in Australia. Local buyers can expect to receive both engine options while some international markets might only get one option. Australian prices are yet to be announced.