Tesla has announced it is acquiring a German engineering firm focussed on automated manufacturing to help accelerate the production of its future vehicles.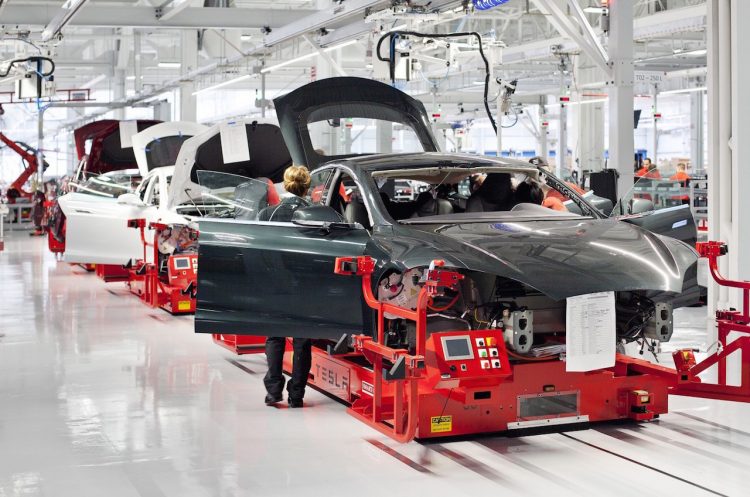 In a blog post, Tesla revealed that it has entered an agreement to purchased Grohmann Engineering, the brainchild of CEO and founder Klaus Grohmann. The company said:
"We are excited to announce that Tesla has entered into an agreement to acquire Grohmann Engineering, a world-renowned engineering company."
Grohmann Engineering is closely involved in the production of highly automated methods of manufacturing, which Tesla is in need of in the wake of a massive interest in Model 3 pre-orders.
Terms of the deal were not disclosed and the acquisition is still pending approval from both US and German regulators, but Tesla remains optimistic that the deal will help accelerate the production of its Model 3 sedan, that currently has around 375,000 pre-orders. "We hope to have full approval and close the acquisition in early 2017," Tesla said.
Grohmann Engineering will be renamed Tesla Grohmann Automation, and will continue to be headquartered in the German city of Prüm, where Tesla hopes to improve the capabilities of the "machine that builds the machine".
Tesla says the move involves future-thinking as to how its products will be mass produced in the future:
"After increasing our output target to 500,000 cars per year by 2018, we began searching for the best engineering talent in automated manufacturing systems," Tesla said.
Tesla mentions that its manufacturing line in Fremont, California, has increased its production rate by 400 per cent in just four years. To help cope with demand the company is said to be planning essentially a second Gigafactory.
In terms of jobs, Tesla says the acquisition will lead to the creation of "1000 advanced engineering and skilled technician" jobs in Germany over the next two years.