We'd hazard a guess that there's not a single automotive publication that hasn't returned a press car with some sort of scratch, bump or defect. One media outlet can sleep easy knowing they've set a new worldwide benchmark; rolling a BMW i8.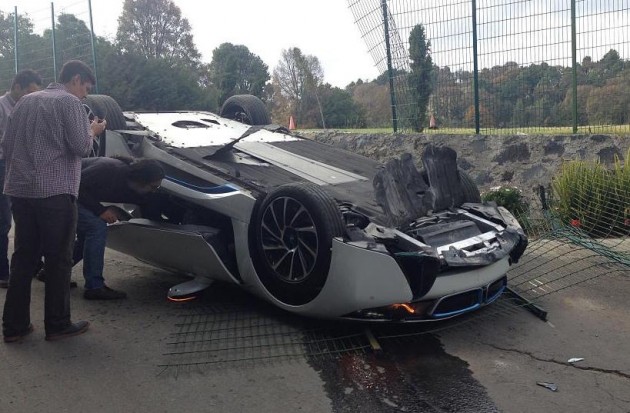 BMW was kind enough to let a journalist review its futuristic hybrid sports car, the i8, but as you can see, there might have been a bit too much power for the journalist in Mexico.
The crash is one of the first extensively damaged i8s to surface on the web, and it is sure to be an embarrassing reminder for the journalist of the power produced by its combined 266kW/570Nm hybrid powertrain. It's able to dust off 0-100km/h in just 4.4 seconds.
Specific details on how the crash happened and the condition of the driver are unknown. As you can see though, thanks to this image from WreckedExotics.com, the carbon composite passenger compartment has an immensely strong architecture and it's safe to assume the driver escaped without sustaining serious injury.