Porsche has taken the wraps off the all-new Cayman GT4, also known as the most hardcore road-going Cayman the company has ever made. After countless rumors and spy shots of the GT4 having surfaced, Porsche has officially released the details.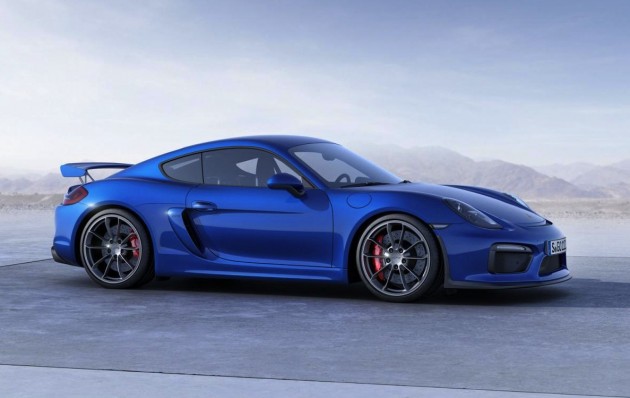 The GT4 is powered by a 911-derived 3.8-litre flat-six, redlining at 7400rpm and producing 283kW. The powertrain is taken from the 911 Carrera S, which develops 294kW. Acceleration from 0-100km/h is taken care of in 4.4 seconds, with a max speed of 294km/h.
Porsche has lowered the suspension by 30mm compared with the regular model for improved dynamics, with a limited-slip differential fitted to the rear. Buyers are offered optional carbon ceramic brakes, carbon fibre racing seats in leather and Alcantara, and the Sport Chrono package which comes with race apps.
A lot of the chassis components and engineering is taken directly from the 911 GT3, such as the brakes and suspension settings. For all those driving purists out there reading this, take relish in the following quote taken from Porsche's press release:
"Its power is transmitted by a standard six-speed manual gearbox with dynamic gearbox mounts – there is no PDK transmission option."
That's right, if you want a GT4, you'd best learn the fine art of mastering a manual transmission, because Porsche is targeting a specific demographic with the GT4. The German company is also keen to point out the Cayman GT4 has lapped the Nurburgring in 7:40, a time that is on par with the 997, previous-generation 911 GT3.
On the outside there's a GT3-inspired aero kit, a large rear wing, and adaptive inlet openings at the front of the car to produce downforce and improve cornering dynamics.
The debut is scheduled for the upcoming 2015 Geneva Motor Show, and will arrive at Porsche dealerships mid-year with a US price-tag of $84,600. Australian prices are yet to be announced.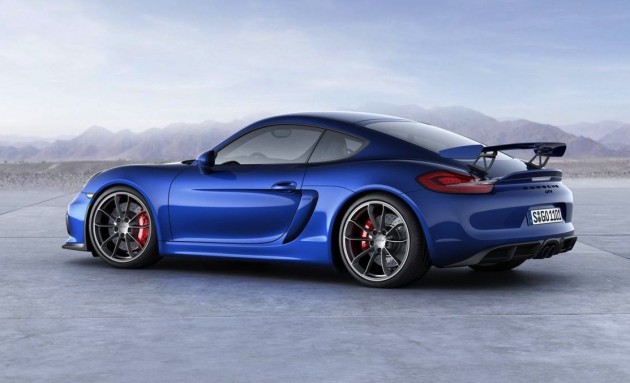 There's a lot of excitement surrounding this model, and we here at PerformanceDrive can't hide ours either. The GT4 is set to redefine what you can expect from a mid-engined, sub-supercar sports car.