Mercedes-Benz executives have apparently put development of the upcoming Mercedes-Benz SLC on hold as the company reassesses its costs. The new model is set to rival the Porsche 911.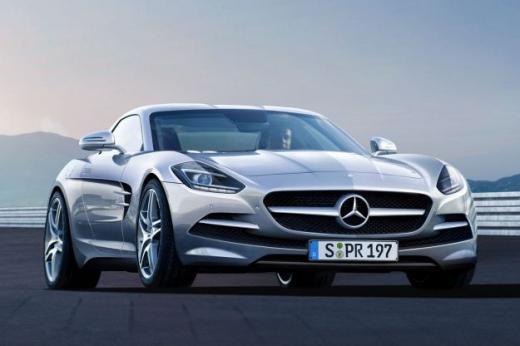 (Image rendered speculation only)
Pitched as a kind of miniature SLS AMG, the SLC is set to be the company's new two-door coupe sports car, featuring a powerful rear- or all-wheel drive powertrain lineup.
According to a recent Auto Motor und Sport report in Germany, members of the board of management have deemed the SLC too expensive to rival the Porsche 911. It's understood the company has put development of the new model "under observation".
This doesn't necessarily mean the model has been shelved altogether though. Engineers may simply have to go back to the drawing board to fine-tune the plans to reduce costs before it is given the green light.
No official details have been revealed on the car yet, but according to the latest reports and rumours the SLC will be an AMG model. It's expected to feature a new V8, possibly of 4.0 litres capacity, while the company's 4.7-litre twin-turbo 320kW V8 might also be on the cards.
The only vehicle Mercedes-Benz currently offers to rival the 911 is the SLK roadster and the C-Class Coupe. But these aren't at all designed to offer the all-round performance of the 911, or indeed the upcoming SLC.