BMW has unveiled a special edition version of the 435i, called the 435i ZHP Coupe, paying tribute to the E46 3 Series special edition of the same name.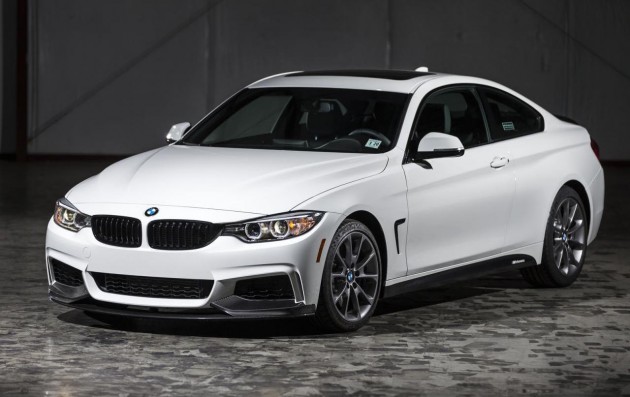 The ZHP edition gets various tweaks and enhancements, chief among which are changes to the engine. BMW has added the M Performance air intake unit and fit an optimised engine computer to lift output from 225kW and 400Nm, to 250kW and 450Nm.
Out on the tarmac the 435i ZHP can accelerate from 0-100km/h in just 4.9 seconds, or approximately 0.2 seconds quicker than the regular 435i (automatic). There's no mention if fuel economy is affected, but the standard model returns an average consumption of 7.4L/100km.
Also part of the package is the full M Performance enhancement pack, including a special sports exhaust system made from stainless steel, an M Performance limited-slip differential for maximum rear-end traction and improved handling, and the complete carbon fibre M Performance Aerodynamics kit. BMW says,
"The new BMW 435i ZHP Coupe Edition is not just a vehicle with improved optics and aerodynamics; it is also notably quicker with more precise handling. These components take the vehicle's capabilities to levels that those familiar with BMW's racing heritage can appreciate."
Just 100 examples of the ZHP Coupe will be made, with all going on sale in the US market only. Buyers will have the choice between a six-speed manual and an eight-speed ZF automatic. We'll remind Australian buyers that most of these M Performance parts can be optioned on the regular 435i at local dealerships.