World-famous Italian design firm Bertone is planning on unveiling a unique new four-door concept car at the upcoming 2013 Geneva Motor Show next month. Not much in the way of specific details have been uncovered at this stage, it is set to be a rather striking machine though.
From the teaser image above, the Bertone looks as though it will take on the latest four-door coupe fad, featuring a swooping roofline sloping down to form into the rear windscreen.
The main cabin profile and side windows look a bit like they were inspired by those on the Aston Martin Rapide, while the front end seems pronounced yet aggressive like a sports car.
Overall, it should attract a fair amount of attention at Geneva. We have to remember Bertone has been responsible for many different truly iconic vehicles in the past, including the Ferrari 250 Berlinetta Lusso of 1962, the original Alfa Romeo GTA from 1962, the gorgeous Lamborghini Miura from 1967, up to more modern-day classics such as the Lamborghini Diablo.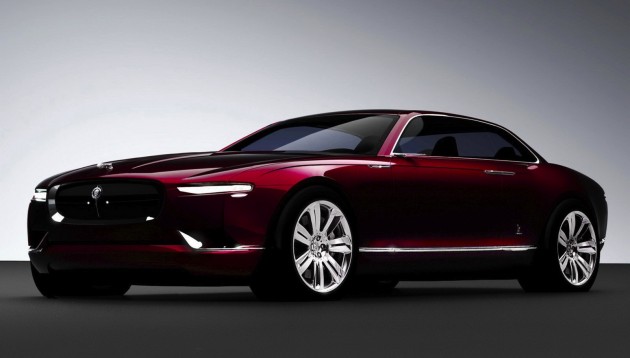 Last year at Geneva, the company unveiled the rather weird Bertone Nuccio, and the year before it showcased a stunning Jaguar B99 concept (above).