Ford Australia will introduce the new 2013 Ford Focus ST hot hatch later this year. The new model will replace the previous five-cylinder XR5 Focus, sporting a 2.0-litre turbo engine and various performance highlights.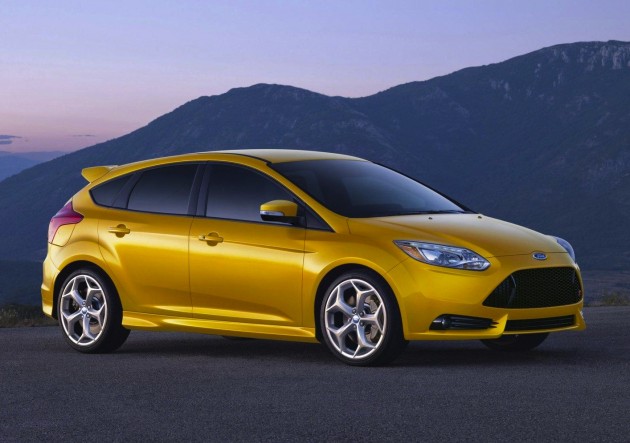 One of those performance highlights, we've just learned, is an overboost function of the turbo system. This provides 15 seconds of extra boost at engine speeds between 3000rpm and 4500rpm.
In its initial form, the Focus ST's 2.0-litre EcoBoost four-cylinder engine produces 184kW of power and 360Nm of torque. When the overboost function is initiated, power is boosted to 188kW, while torque also receives a kick up to 366Nm. Lisa Schoder, marketing manager for the Focus ST, recently said,
"The turbo itself is specified for sustained, high-output performance, but they've programmed the car's computer to dial in more boost past 3,000rpm to give it that extra something.

"We limit peak turbo boost to maintain a wide margin of safety and durability over the life of the car. But overboost is cool in that it tweaks more acceleration through the turbo for brief periods for performance-hungry drivers."
The new model is part of Ford's growing global vehicle infrastructure. It will go on sale in various markets, including the US – the first 1000 buyers in the US will even receive a free GoProHD camera as part of the buying experience.
In Australia, the Ford Focus ST is due to arrive in the second-half of this year. We look forward to providing a full review as soon as possible.