Ultra-luxury brand Bentley has released yet another teaser for its much-hyped Bentayga SUV. This time, the company is showcasing the off-road ability of the segment-busting wagon.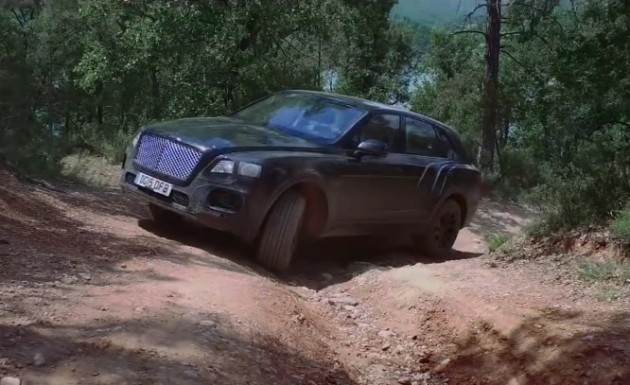 Bentley has quite a monumental task to merge its traditional qualities of refinement, quietness and 'waftability' with the genuine rock-hopping skills it is touting for the upcoming model.
For years, fellow compatriot Land Rover has demonstrated that luxury and adventure can indeed co-exist through its highly successful Range Rover. But Bentley is coming from a much higher base in the former category. It will not want to compromise what is such an ingrained part of its brand image.
The big Bentley will feature a number of powertrains, expected to include the 6.0-litre twin-turbo W12 showcased at the Vienna Motor Symposium earlier this year. With 447kW and 900Nm, the engine is also promised to offer excellent efficiency, despite its performance.
Nevertheless, a smaller V8 and even a plug-in hybrid V6 version are on the cards, which means the Bentayga will offer the most diverse arsenal of firepower ever seen from the Crewe-based marque.
Bentley is one of several automotive brands on the cusp of launching its first-ever SUV. Others include Jaguar, Alfa Romeo, Lamborghini, Maserati, and Tesla, as well as arch rival Rolls Royce, announcing earlier this year it is developing an SUV, codenamed 'Project Cullinan'.
The Bentayga will be revealed at the Frankfurt Motor Show on September 17 of this year. To see what it can do, check out the video below.