It's been a while since we've seen a tuning package for the BMW X5. But when they do come along, they are normally quite insane. As is the case with this package by Z-Performance.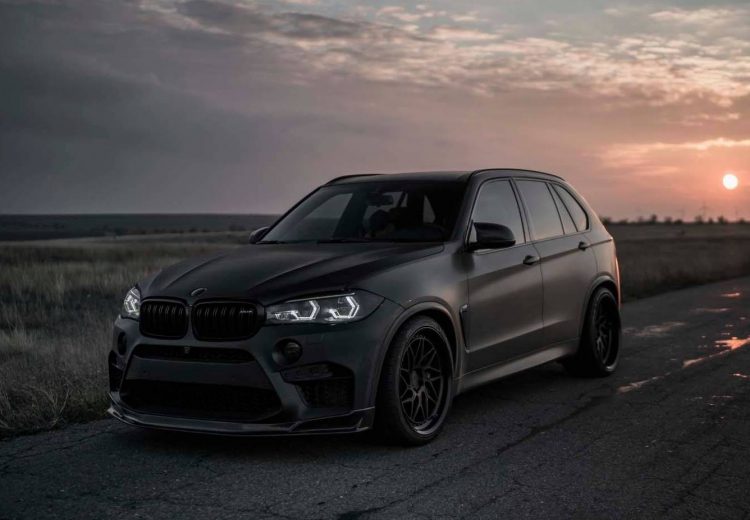 Taking the BMW X5 M as a base, the Austrian-based tuning company has applied a sinister matte black wrap over every body panel. And even the parts that aren't panels, they're painted black to match.
Adding to the dark theme are a set of monstrous 22-inch alloy wheels, measuring an immense 10.5 inches wide on the front and 12 inches on the back. These sit nicely in the guards and give the X5… well, actually, enhance the X5's already-fat stance. They wear 285/30 and 325/25 tyres.
Helping with the stance is a full KW Variant 3 suspension conversion with coilovers. Although adjustable, the suspension brings the ride height down nice and low for improved handling, and of course for that look.
Under the bonnet the standard 4.4-litre twin-turbo V8 no longer produces 423kW and 750Nm, which is enough to dust off 0-100km/h in a claimed 4.2 seconds. Nope, instead a few buttons have been pushed and a few knobs have been turned, figuratively speaking, so it now creates 552kW and the magic 1000Nm.
Specifics on the turning of knobs and pushing of buttons haven't been outlined, but there is a custom exhaust system with a carbon fibre tailpipe and bi-modal valve control for different volumes. It was all developed especially for the X5 by Frequency Intelligence.
The X5 M has always been a bit of an underdog in the world of performance SUVs. But this Z-Performance package certainly gives it a stronger and more prominent personality. What do you think?