An image of the 2014 Mercedes-Benz S-Class has been leaked online, apparently through the official Mercedes-Benz Austria mobile website. The image has since been taken down.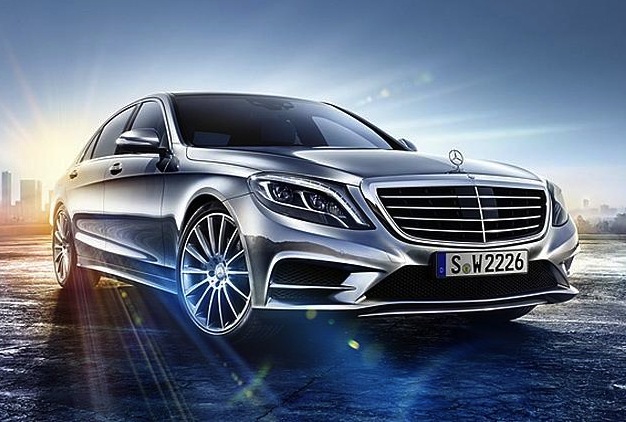 So, being the next generation S-Class, can we expect a lot of new technologies? According to details that have been revealed so far, it will be the most advanced Mercedes-Benz ever made.
Set to come with 26 different sensors and various cameras, the 2014 S-Class's will almost be capable of driving itself. The PRE-SAFE technology will come entwined with a luxuriously adaptive cruise control system with steering assistance at speeds up to 200km/h.
It will also be able to view 360-degrees to keep tab on its surroundings, with automatic braking and crash avoidance features significantly reducing the chances and severity of an accident. It's also set to come with a world-first underbody airbag to assist with emergency braking.
In terms of power, the S-Class is expected to come with the company's 4.6-litre and 5.5-litre twin-turbo V8s, a new V12, and a selection of more fuel-efficient options in the form of a V6 petrol and turbo-diesel. A plug-in hybrid is also set to debut with the new model.
As for the exterior design, it looks like the new luxury land yacht will take on Mercedes-Benz's latest styling philosophy, with a large prominent centre grille at the front, contour lines which run from the LED headlights down to through the rear door, as well as a sportier front bumper bar and large air intakes.
An official unveiling, set to take place on May 15, will uncover the full details and specifications. We'll be sure to keep you updated then.
(Some previously revealed interior shots are included in the gallery below.)