UK-based tuner BBR has come up with three tuning packs for the Mazda3 MPS. All versions of the BBR Mazda3 MPS packages offer increases in engine performance mixed with optional handling revisions.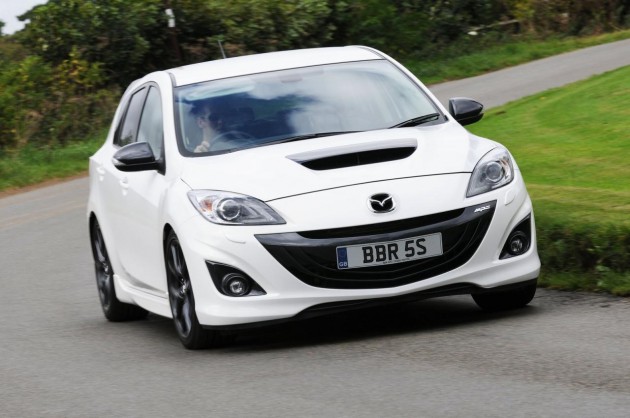 In standard form, the Mazda3 MPS comes with a 2.3-litre turbocharged four-cylinder engine developing 188kW of power and 380Nm. The entry-level BBR Mazda3 MPS Phase One tune takes power levels up to 213kW and 447Nm thanks to an ECU retune. The BBR Starchip ECU revision cost £549 (AU$848).
If that's not enough punch, BBR offers a Phase Two of the BBR Mazda3 MPS tune. This consists of a rebuilt fuel pump for increased flow, as well as larger turbo pipes and silicon hoses, a new higher-flowing air filter, and a larger turbo down pipe and full exhaust system.
The Phase Two kit also includes an ECU retune. Overall power is taken up to 234kW and 501Nm. Pricing for the kit kicks off at £1645.00 (AU$2542) excluding fitment £395 (AU$610).
Lastly, if it's outright power you want, the BBR Mazda3 MPS Phase Three kit provides 257kW of power. Power is increased thanks to a new Garret hybrid GT28 turbocharger, as well as the components upgraded in the Phase One and Two tunes. The BBR Mazda3 MPS also gets BBR adjustable suspension and a front-mounted intercooler.
BBR offers various other options including another turbocharger option and a Koni suspension setup for greater on-road comfort.