Here's a preview of the next-gen 2020 BMW 4 Series. It's called the BMW Concept 4, and it has just been unveiled at the Frankfurt motor show, getting underway now.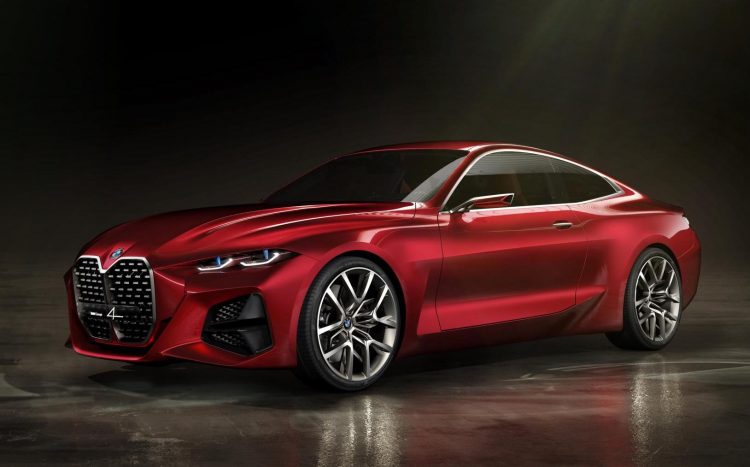 So, that front grille. It's definitely got some explaining to do, hasn't it? It's the latest interpretation of the company's merged kidney grille design. BMW describes it as fitting "seamlessly into both the proportions of the front end and BMW's illustrious past."
Yep, it actually takes some inspiration from classics such as the 328 and the 3.0 CSi, which both featured an upright, skinny and tall pair of front grilles. If you take a closer look you'll see the grating is made up of loads of little 4s joined together.
If you're able to pull your eyes away from the grille, you'll notice the angled twin headlights, and deep side intake clusters in the corners. Interestingly, the LED headlights do not feature a glass cover. Instead, they are formed into the body as 3D sculptures.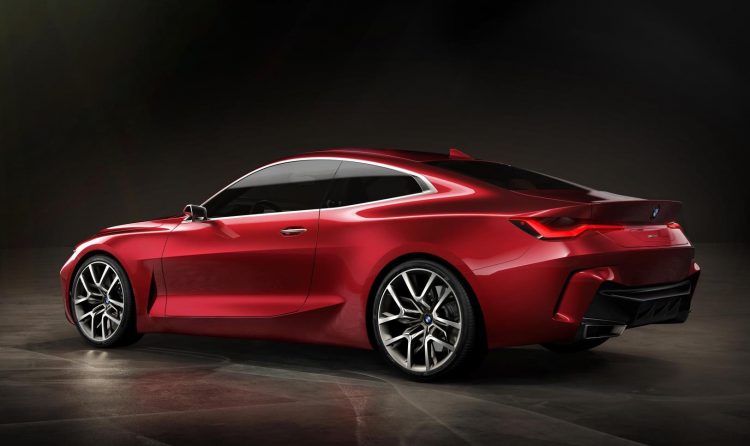 Around at the sides it is perhaps more digestible and traditional. The 21-inch alloy wheels are supported by muscular yet curvaceous wheel arches, with a pinched waist, and raised shoulders. A horizontal line joins the wheel arches in classic coupe theme.
The next-gen BMW 4 Series is yet to debut but it will be based on the latest G20 3 Series. This means it will switch to BMW's CLAR platform, and with that we can expect optimised weight, improved cabin space efficiency, and big steps forward in technology. Driving dynamics are also likely to be enhanced over the outgoing model thanks to increased chassis rigidity.
BMW doesn't specifically say that this concept will inspire the next model, but it's pretty much a given considering its name. Speaking about the concept, Domagoj Dukec, head of BMW Design, said:
"The kidney grille has always been a signature feature of BMW cars. The BMW Concept 4 presents a confident and classy take on this iconic feature. At the same time, the BMW Concept 4 offers a look ahead to the expressive face of the 4 Series range."