Germany's AutoBild magazine has announced its 2011 Sports Car of the Year is the Audi R8 GT. The R8 GT is the high performance lightweight variant of the R8 V10, with a limited production of just 333 units.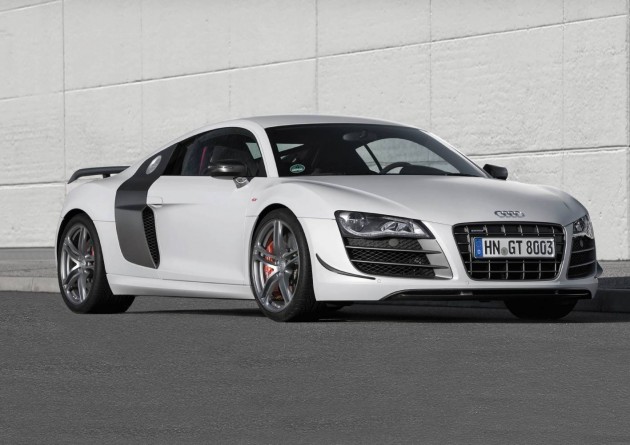 AutoBild is regarded for its stringent vehicle tests and thorough reports, but in this case, the Sports Car of the year Award is tallied up by its readers. In its 10th anniversary this year, up to 70,976 readers of the magazine submitted their votes for what they thought deserved the 2011 crown.
The Audi R8 GT was announced the winner at the 2011 Essen Motor Show over the weekend, with Stephan Reil, head of development at quattro GmbH, accepting the award. The R8 GT came out on top of 173 other cars in the survey.
And it's little wonder it was a hot favourite. The Audi R8 GT features a 5.2-litre V10 engine (also seen in the Lamborghini Gallardo) producing 412kW of power. It's also around 100kg lighter in weight (1525k in total) compared to the normal V10 coupe, and is able to sprint from 0-100km/h in just 3.6 seconds.
Just five Audi R8 GT variants were destined for Australia, all of which have been accounted for.