The sporty new Citroen DS3 Cabrio has been revealed ahead of its 2012 Paris Motor Show debut at the end of this month. The French hot hatch will be the only five-seat drop-top in its segment when it hits the market next year.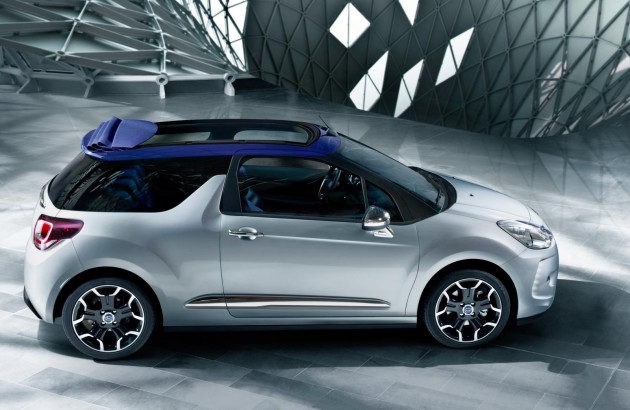 In terms of competition, there aren't many other vehicles around like this. There's the MINI Cooper cabrio and the Fiat 500C, both of which come with four seats. Renault has the Megane cabriolet, but it's a bit larger in terms of vehicle segment.
Citroen is really looking to push the five-seat concept, and says it is also the only open top hot hatch with up to 245 litres of boot space. In other words, the DS3 Cabrio showcases the brand's traditional practicality focus, while blending in the sporty character of the 'DS' themes.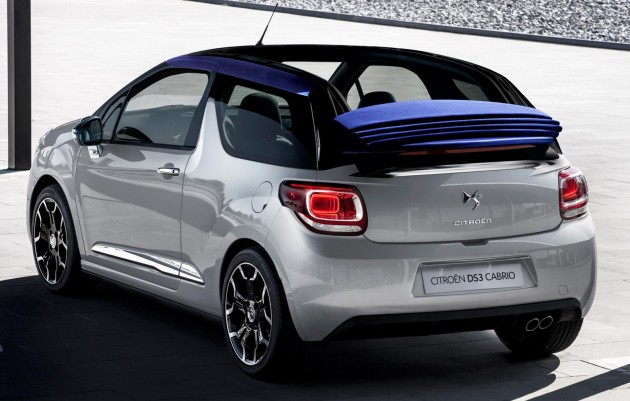 The new model will come in the choice of three different roof styles, including a Monogrammed DS layout, Infinite blue, and black. The electric setup takes 16 seconds to go from closed-top to open-top, and it can be operated at speeds up to 120km/h.
All up, the Cabrio weighs in at only 25kg more than the current DS3 hatch. Performance figures and engine details are yet to be revealed, however, it is likely the same powertrains will be carried across from the hatch.
The Citroen DS3 Cabrio is scheduled to arrive in Australia during Spring 2013.