You might remember the Toyota Camry TRD and Avalon TRD teaser from a couple of weeks ago. Well, here they are in all their sporty glory.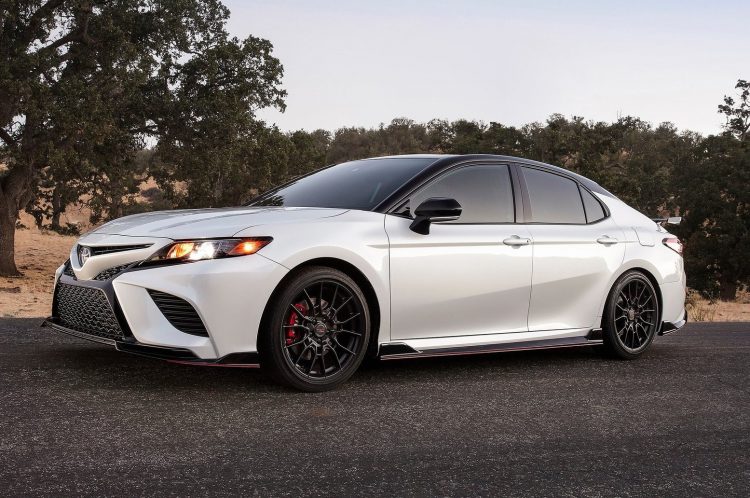 Revealed in Texas, USA, the new variants have been devised to help spice up the range for the conservative family sedans. Toyota Racing Development has developed a range of enhancements to boost visual appeal, exhaust noise, and handling performance.
Starting with the Camry TRD. The exterior is dressed up with a racy TRD bodykit including unique front and rear bumper bars, side skirt extensions, an impressive rear wing, and a set of 19-inch matt black alloy wheels which are wider than the standard items. The wheels wear 235/40 Bridgestone Potenza tyres.
To help with handling TRD has devised a bespoke suspension package, including stiffer springs and stabiliser bars front and rear, with increased roll stiffness, up 44 per cent for the front axle and 67 per cent at the rear. There's also a set of TRD dampers. At the back you might notice the polished stainless steel exhaust system, which apparently helps the 3.5-litre V6 produce a "throatier idle and acceleration sound", Toyota says.
Some enhancements are also made to the interior. Passengers are comforted in Black Sport SofTex seats, with red accents and stitching, while the driver turns a leather-wrapped TRD steering wheel and shifts a TRD gear lever. A special TRD display is also thrown up on start up.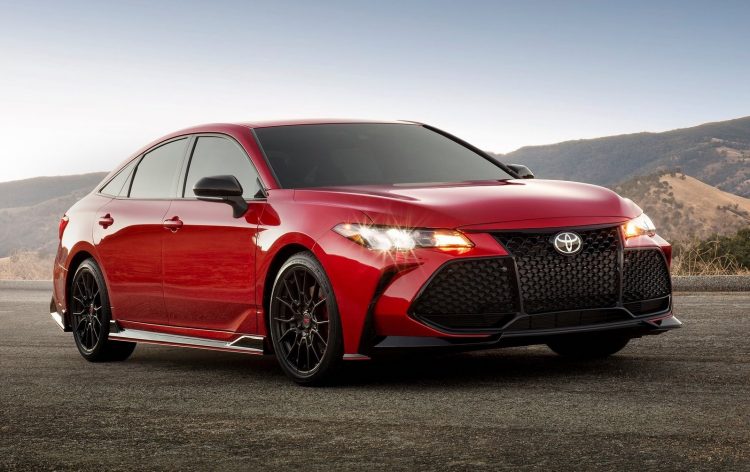 For the Avalon TRD, it's much the same treatment. The Avalon TRD will be available in Celestial Silver Metallic, Midnight Black Metallic, Supersonic Red, and Windchill Pearl. Meanwhile, the Camry TRD will come in the same colours only without Midnight Black.
Toyota is planning to launch the two new models in the USA only at this stage, with deliveries set to commence during the third quarter of 2019. What do you think? Would you like to see the Camry TRD offered in Australia?