Audi is putting Tesla firmly in its sights following an announcement the German manufacturer is aiming for a massive increase in its EV production by 2025.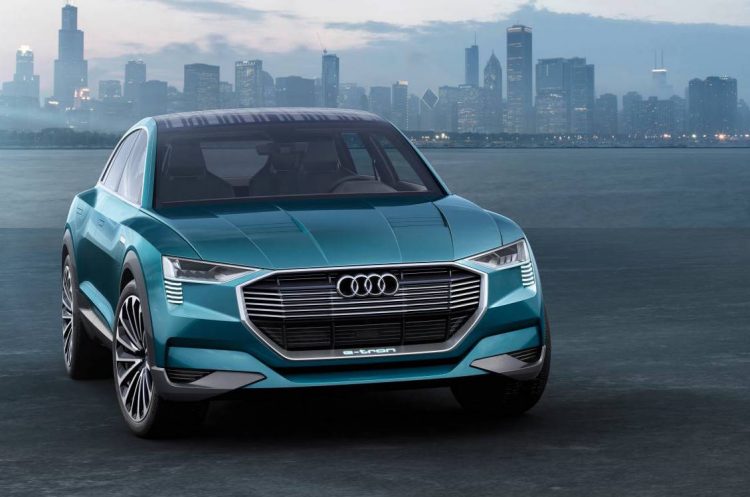 Rupert Stadler, Audi's CEO, was said to have unveiled the plan to a crowd of around 2000 at an exclusive event in Munich on Wednesday, but official details remain unconfirmed by Audi at this stage.
Audi hopes to lead the German electrification resurgence, following the success of America's Tesla Motors. Audi recently announced that it hopes electric vehicles will account for a quarter of its total sale figures by 2025, by now investing a third of its total research and development budget into the areas of electrification, digital services and autonomous tech.
Last year Audi spent US$4.69 billion in research and development of its nearly 50-car lineup, with EVs accounting for only two of this total number. Audi has an electric SUV on the way, known as the Q6, to compete against the Tesla Model X.
The move is part of a larger strategic reshuffle within the Volkswagen Group in the aftermath of the 'dieselgate' scandal. A recent study published by Reuters illustrates that BMW, Mercedes and Audi are currently 12th, 14th and 22nd, respectively, in terms of their development and sales of electric vehicles.
In order to meet its aggressive new business model, Audi will be taking on arguably the major force in electrification, Tesla. Using 2015 sales figures of 1.8 million units, Audi would have to move just under half a million EVs to meet its goal.
In terms of the competition, Tesla has said it is hoping to sell 500,000 units by 2020 or sooner. We could then be in store for the biggest EV dogfight in the automotive world's history.
According to a source close to Audi, the reshuffle would entail moving capital away from investing in traditional internal combustion engines, as well as moving away from producing country-specific powertrain families.
The European continent overall is adopting electric vehicles at a cautious rate. Of the 14,202,024 vehicles registered in the EU in 2015, just 186,170 were electric vehicles. A further 234,170 hybrid vehicles were sold in the same period, but these Reuters statistics illustrate the massive sales increase necessary for Audi to dominate the European market.
This represents a 55 per cent rise in sales year-on-year, with 2016 data illustrating another 15 per cent spike in the adoption of EVs. Felipe Munoz, global automotive analyst with JATO said in an Automotive News report;
"Some governments in northern Europe where most of the electric vehicles are sold have announced fewer incentives. At the same time there hasn't been any important new launch in the electric vehicle segment."
In the US for example, there are numerous monetary incentives placed by state Governments like California to shift to an EV. Even in Australia, the ACT Government eliminates stamp-duty on the sale of an electric vehicle, while strangely the rest of Australia doesn't.