Holden has only just introduced the new Barina RS light performance hatch in Australia, however, it seems there is interest from a GM executive for a more potent version to be made.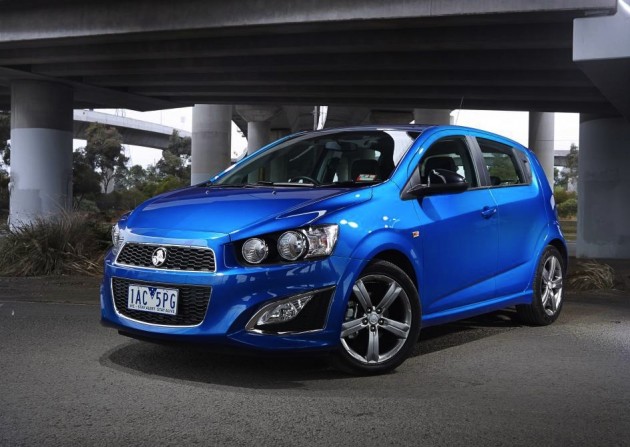 Sporting a 1.4-litre turbo four-cylinder with 103kW, the Barina RS is not really a direct rival for vehicles like the cracking Volkswagen Polo GTI, Ford Fiesta ST, and Abarth 500, all of which produce between 118kW and 134W.
Speaking with Automotive News at the LA Auto Show, currently underway, General Motors North America president Mark Reuss revealed some interest in creating a more spicy version of the Chevrolet Sonic RS, which is the US version of the Australian-designed Barina. Reuess said,
"Yeah, I'd love to do that. We've got the ride and handling vehicle dynamics for it."
Although this is hardly confirmation such a model will be made, it does provide some insight. GM doesn't currently offer a vehicle in the high performance compact hatch segment in Australia or the US, despite its main rival company, Ford, offering the Fiesta ST.
The Fiesta ST comes with a bespoke sports suspension setup, body trimmings, larger wheels, and a powerful 1.6-litre EcoBoost four-cylinder with 134kW. The Barina RS does come with the same degree of unique highlights over the standard variants, although the performance level is not comparable to cars like the ST.
The only vehicle that Chevrolet – and Holden – could perhaps borrow parts from is the storming little Opel Corsa OPC. It comes with a 1.6-litre turbo four-cylinder with a class-leading 141kW. It is no longer on sale in Australia given Opel abruptly exited the local market earlier this year.