To see it out before an all-new model debuts soon, Aston Martin has launched the Vantage AMR, of which only 300 are to be built.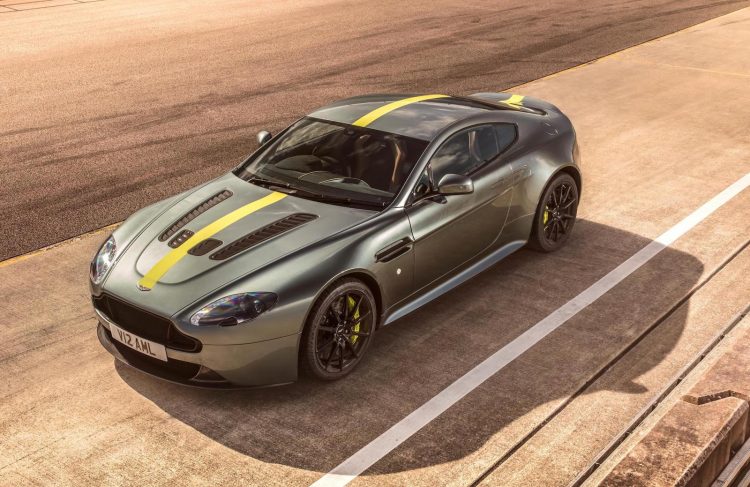 AMR, as many of you may know, stands for Aston Martin Racing. The green and yellow livery are the brand's signature colours, while the interior theme features grey and brown. In both areas, other colour schemes are available.
Of the 300 to be made, 200 will feature the 4.7-litre, 321kW naturally aspirated V8, and the remaining 100 will come with the 5.9-litre naturally aspirated V12, massaged to 444kW – some 22 more than the standard V12.
Both can be had with either a sequential automated-manual seven-speed gearbox, or optional six-speed manual for the V8, seven-speed for the V12. Andy Palmer, Aston's CEO, spoke of the special editions in a statement, saying:
"The Vantage has been an incredible success for Aston Martin, both in V8 and V12 forms. As our most agile and athletic road car, and our long-time representative in the world of GT racing, it is the perfect model with which to introduce the exciting AMR range."
Not only is the Vantage AMR the last hurrah for the current generation, it's also the first production car to fall under the AMR sub-brand. Aston Martin is planning to launch a number of AMR-branded models in the future. The company explains:
"The AMR brand has two distinct tiers. Series production limited-edition models such as the new Vantage AMR sit at its entry point, while extreme and extensively modified AMR Pro models, created by Q by Aston Martin Advanced Operations, sit at the pinnacle of the range, including the exclusive Vantage AMR Pro unveiled at this year's Geneva Motor Show."
The last quarter of 2017 is the penned-in commencement date for deliveries for the Vantage AMR, with the V8 to be available in UK, EU, Asia Pacific and China, and the V12 to be available in UK, EU, Asia Pacific, China and Middle East.