Ford tuner and manufacturer Saleen Automotive has previewed what could be the very first 2015 Ford Mustang performance upgrade, called the S302.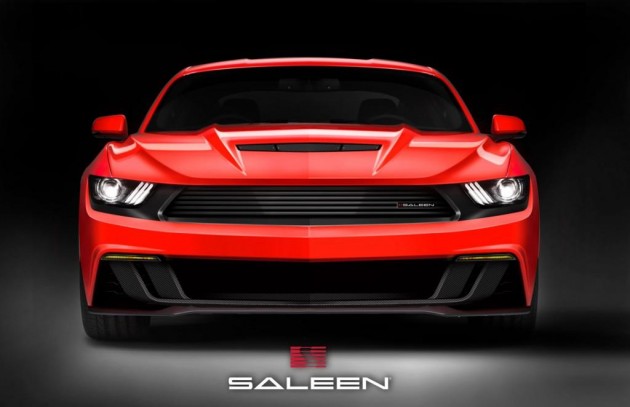 At this stage only this teaser image of the front end has been released, but as you can see, the styling has been enhanced quite a lot. It goes for a sinister theme with a black front grille, a matching black lower section and spoiler, and a sleek bonnet vent that's also highlighted in black.
Saleen says the package will push the limits in terms of design and performance for the new Mustang, which means there will be a degree of under-bonnet tuning. In standard form the new Mustang is powered by a 5.0-litre V8 producing 313kW.
In other areas, suspension and brakes are likely to be tweaked, along with some further handling refinements to cope with extra power. Some details are expected to be customised inside as well.
The fresh package will be revealed in the very near future. We can't wait to see this one. It looks good so far.
In case you missed the news last year, the new Mustang will go on sale in Australia by 2016.