We haven't heard much from Aston Martin in terms of hybrid and electric vehicle technology lately, but now a report has revealed the company is planning an electric version of the Rapide four-door.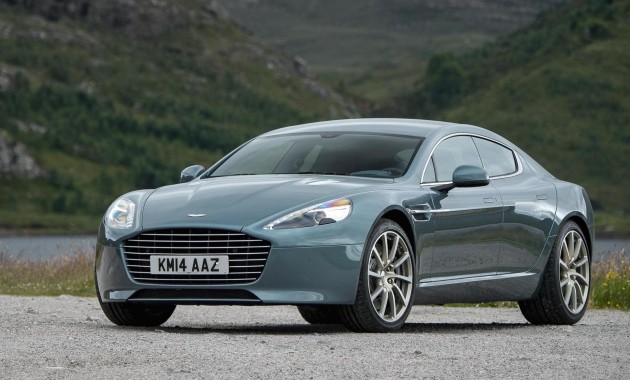 Speaking with Automotive News in the US, Aston Martin CEO Any Palmer confirmed there is an electric Rapide on the way and it should hit the market in around two years. He also confirmed an electric version of the upcoming DBX crossover by 2020.
It's understood the electric Rapide will be based on the regular Rapide, only underneath will be an extensive no-engine powertrain. Without going into specifics, Palmer hinted at an 800hp output (597kW), with all-wheel drive and a range of about 320km. With stats like this it will easily overshadow the now-famous Tesla Model S P85D and its 568kW powertrain.
Of course, being an Aston Martin it is expected to offer pure unbridled luxury and prestige. With such luxury comes weight though, so it will be interesting to see how the engineers tackle – or don't tackle – the weight issue. The current V12 Rapide S has a kerb weight of 1990kg.
Aston Martin is renowned for offering glorious-sounding vehicles. From naturally aspirated barking V8s to howling V12s, this will be a big shift for the company. Palmer said it will keep making V12 engines, however, in order to do that the company needs to do "something at the opposite end of the spectrum".
The luxury marque already has a prototype undergoing testing, with the plan to go into production in two years. Production will apparently be in the hundreds, annually, with a price tag similar to that of the regular Rapide (Rapide S currently retails from AU$378,500).