Audi has revealed the new 2012 Audi A1 Sportback; the five-door version of the relatively new, and smallest model in the company's lineup, the Audi A1. It will arrive in Australia in mid-2012.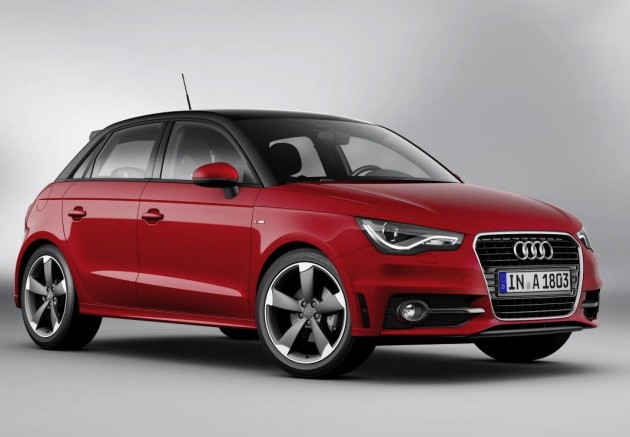 Audi says the 2012 Audi A1 Sportback measures the same length as the current three-door A1, but is taller to provide a more comfortable accommodation for the four seats inside (five seats will be a no-cost option in Australia).
Power will come from a range of petrol and diesel engines, at least internationally, with outputs ranging from 63kW for the TDI diesel to a top-spec 136kW engine – also seen in the current Volkswagen Polo GTI. Definite Australian engine options for the A1 Sportback are yet to be announced.
The current three-door version comes with a 1.4-litre TSI turbo four cylinder developing 90kW and 200Nm, as well as a top-spec Sport version with a supercharged and turbocharged 1.4-litre offering 136kW and 250Nm. Audi Australia says 'some' engine packages will come with the optional seven-speed S tronic sports automatic transmission.
As for the performance, the 2012 Audi A1 Sportback is likely to offer similar acceleration as the three-door as only around 25kg of extra weight is said to have been added – the current Sport three-door version manages 0-100km/h in 7.8 seconds.
The 2012 Audi A1 Sportback local pricing is also yet to be finalised, but it is likely to be slightly more expensive than the three-door range which costs between $29,900 for the 90kW and $42,500 for the 136kW Sport.