Arrinera, a Polish supercar manufacturer, has unveiled a track-only monster called the Hussarya GT.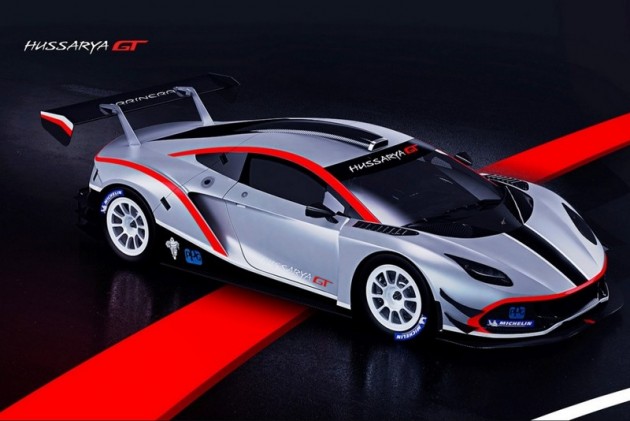 The race model debuted at the Autosport International Birmingham-based car show last week. It has been designed to compete in the fiercely competitive FIA GT4 race series, and features a 6.2-litre V8 good for 320kW. Power goes to the rear wheels.
Thanks to an aluminum, carbon fiber, and Kevlar space-frame construction, the Hussarya weighs just 1249kg. With a mid-mounted powertrain, pushrod suspension, Öhlins dampers, and six-piston calipers biting onto meaty 380mm discs, it's sure to be a fast bit of gear on the track.
A road-going variant is being planned as well and is set to receive a tuned version of the same 6.2-litre GM-sourced V8, with power up to around the 485kW mark. Arrinera has since confirmed a late 2016 release for the road-going model.
Arrinera has said it is planning on producing around three GT4 units per year, for sale for around US$185,000. The company is now looking to fine-tune the package on the track for ultimate performance.