If you're after a small rear-wheel drive ute and want something a bit more up-market than a Datsun 1200, and the Holden and Ford offerings don't tickle your fancy, perhaps this will take to your liking? It's a 1971 BMW 1600 which has been converted into a ute.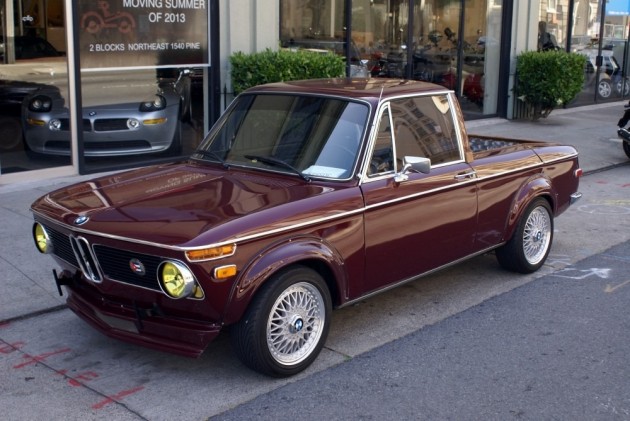 Using the classic BMW 1600 as a base, the little ute is an extremely rare find indeed. As far as we know, it's the only one in the world. It was originally converted by a BMW specialist and used as a parts carrier.
Its workhorse roots shouldn't turn you away though, it's got some very tasty modifications and appears to be in excellent condition. All of the iconic chrome stripping is still in place, including a full chrome rear bumper bar.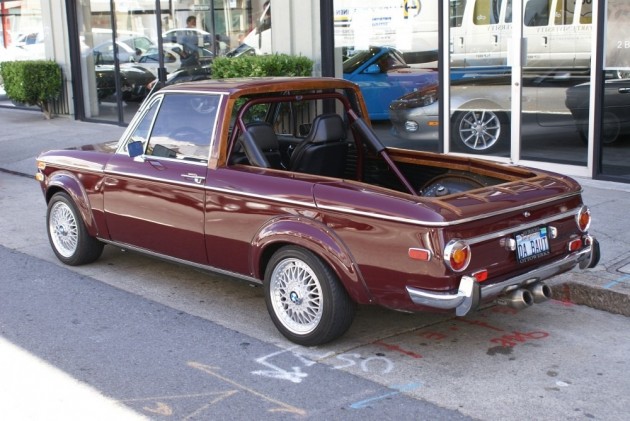 Under the bonnet sits another conversion; a 2.5-litre 'M20' straight-six engine taken from a much newer 3 Series. Depending on the specific variant the engine comes from, the engine produces between 120-125kW of power, which would make this a cracking little drive.
The engine is matched up to a five-speed manual transmission, feeding power into a limited-slip differential at the back running a 3.54:1 final drive ratio. It all rides on a Bilstein suspension setup with fully braced and modified subframes.
Other cool mods include an upgraded 272 duration camshaft, Remus Ducati mufflers, a larger throttle body, and an adjustable A/F. Inside comes with E36 M3 seats, wood trimmings, and a four-point roll cage.
The Beemer ute is up for sale in San Francisco in the US at the moment, priced at US$14,700. Head over to the Cars Dawydiak advertisement for more details.