An Australian company called Arcspeed has unveiled an all-new Arcspeed Roadster fully electric supercar. The Arcspeed is based on a Honda Integra Type R.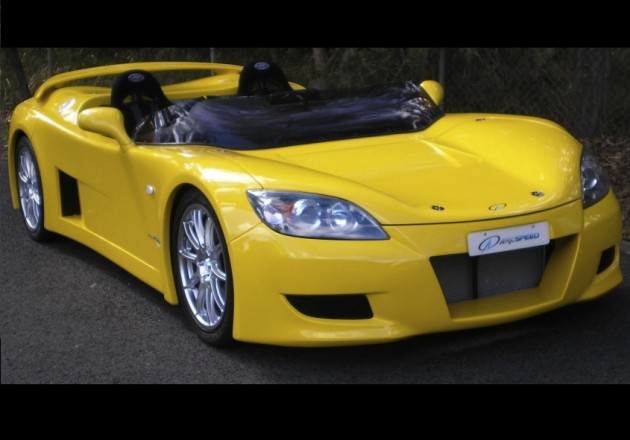 The small kit car company, normally responsible for producing replica Cobra sports cars and old Ferrari GTO kit cars, is based on northwest Sydney's Hornsby area. The company has been working on the Arcspeed Roadster since 2006, but due to supplies it hasn't been able to finalise the project until now.
The specifications of the Roadster sure read like a supercar. Arcspeed says the lithium-ion phosphate electric powertrain is good for 522Nm of torque, and 0-100km/h in 3.8 seconds. With the standard battery pack, the Roadster offers a range of around 150km. There is also an optional battery pack which offers a range of around 300km.
Inside, the Arcspeed Roadster features an iPad satellite navigation infotainment interface embedded into the dash which incorporates a constant range calculator, fed from a Batrium Technologies, Battery Management System. Arcspeed says the battery pack can then be recharged "overnight" using a 10 amp 240 volt outlet.
Arcspeed aims to put the Arcspeed Roadster into small production in around one year, with a starting price under $100,000.
This is the second Australian electrtic supercar to be unveiled in the last couple of months, behind the Varley evR450.