Renowned BMW tuner AC Schnitzer has come up with a neat upgrade package for the already-brilliant BMW M235i. It brings added style, more direct handling, and more under-bonnet performance.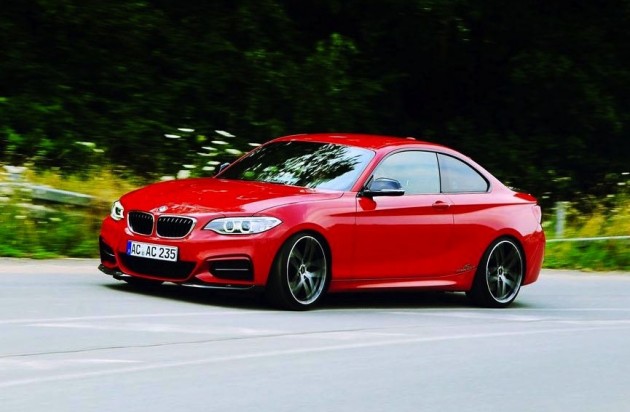 The little BMW M235i is a great little car, based on the new 2 Series. It features the company's 3.0-litre twin-turbo straight-six engine producing 240kW and 450Nm. In standard form, with the automatic transmission option, acceleration from 0-100km/h comes up in 4.8 seconds.
AC Schnitzer offers a tune which can raise output levels to 279kW of power thanks to some engine computer tweaking and an exhaust system. Additionally, the company offers a high-performance intercooler which has an 80 per cent larger surface area compared with the standard one.
Although there's no mention of acceleration figures, you could expect 0-100km/h to come up in around 4.5 seconds.
In other areas the company offers suspension modifications, ranging from sports settings to all-out race packages to suit motorsport applications. The racing setup is height adjustable, allowing owners to lower the ride height by 30-40mm.
Some enthusiasts have criticised the look of the M235i, however, AC Schnitzer can certainly give it a more aggressive look. There's a carbon fibre front spoiler system, a chunky carbon fibre rear diffuser, side mirror caps, and a new roof spoiler. Add some bespoke 20-inch alloy wheels and you have yourself a very stealthy machine.
As a side note AC also offers tunes for the diesel 2 Series lineup. Power for the 220d can be lifted from 135kW to 160kW, while the 225d can be boosted to 190kW (not sold in Australia).