AC Schnitzer has unveiled perhaps one of the coolest engine conversion ideas for the BMW 1 Series hatch; shoehorning in the 3.0-litre M50d tri-turbo diesel engine and calling it the 150d.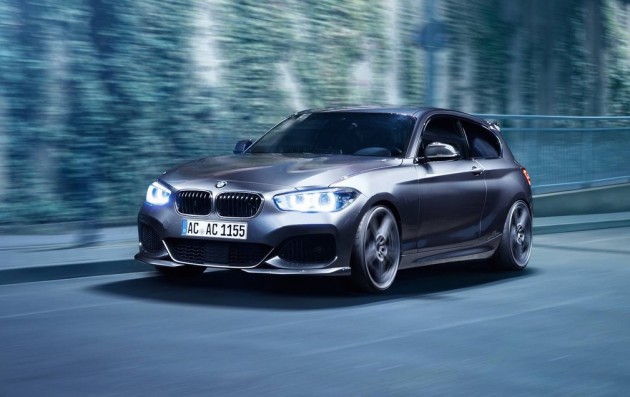 The M50d engine, or more specifically, the N57S unit is only available in the X5 and X6 in Australia. Overseas though the mighty unit comes in the 5 Series, attached to an all-wheel drive system and an M550d badge. It's a brilliant engine, producing 280kW and a whopping 740Nm. It's a pity it isn't available in more models.
BMW bosses have confirmed the engine could technically be introduced in the 3 Series but nothing is known to be in the pipeline. We needn't worry though because AC Schnitzer has it covered.
The firm revealed the 150d at the Essen Motor Show in Germany. It's based on the three-door 1 Series hatch and features a number of AC highlights, such as a bodykit, unique wheels with fat rear tyres to cope with the torque, and special suspension and brakes.
In the engine bay is not only the N57S engine, it has also been tuned and tweaked to produce 294kW of power and a tyre-torturing 800Nm of torque. Unlike the factory models fitted with this engine, the 150d is rear-wheel drive.
No performance figures have been released at this stage but given the M135i hatch with its 240kW 3.0-litre turbo-petrol can achieve 0-100km/h in 4.9 seconds, we'd be guessing a sub-4.5-second time for the 150d, at least.