It's been rumoured and talked about for a while now but it seems there will definitely be an Abarth version of the new Fiat 124 Spider.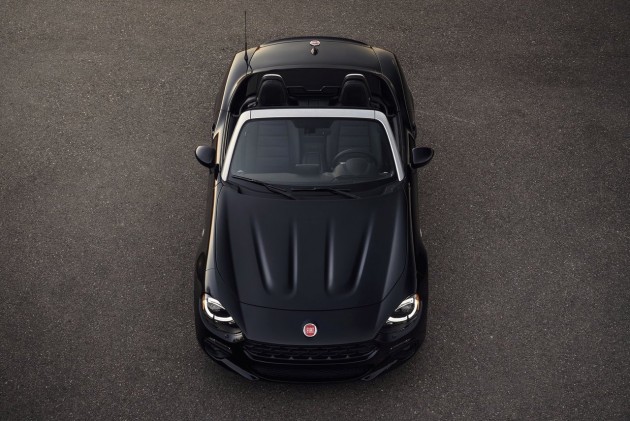 Abarth is on track to see a 50 per cent increase in global sales this year. So far the Fiat performance sub-brand only offers special packages for the Fiat 500. And despite this relatively small lineup, the company is set to post 10,000 sales for 2015.
With more products in the showroom, sales are predicted to increase again next year. So, what products are coming? A sporty version of the Fiat 500X crossover – the standard version of which arrives in Australia next week – is said to be in the pipeline, along with a performance variant of the new Fiat 124 Spider, which was revealed earlier this month.
According to a recent Automotive News Europe report, a source has confirmed there is a performance version of the 124 on the way, and it will come with a higher-output version of the 1.4-litre turbo featured in the regular 124.
In the 124 power output is rated at 119kW and 250Nm, but in the Abarth version we could see upwards of 140kW. Abarth currently installs a 132kW version of the engine in some special edition Fiat 500-based models, and even offers a 140kW tune in the track-ready Biposto.
Aside from the potent engine, the Abarth 124 Spider, and the Abarth 500X in fact, is expected to come with unique exterior trimmings, bespoke alloy wheels, bigger brakes, sportier suspension, and a revised interior.
It's unknown when the performance variants will arrive, but considering the regular 124 isn't set to land in overseas showrooms until later in the first half of next year, it might be another year or so. It should be worth the wait though, given the 124 is based on the latest Mazda MX-5.